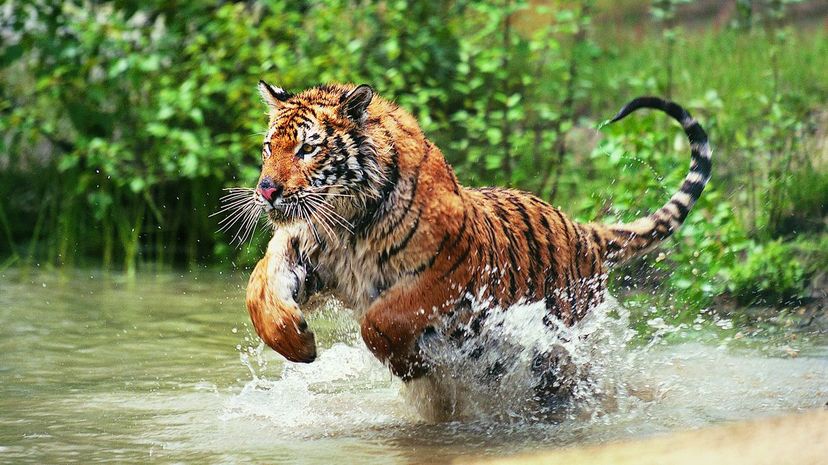 Image: Tom Brakefield / DigitalVision / Getty Images
About This Quiz
Imagine you are at a beach near the ocean. The sun is at its hottest, and the only thing that could cool you off is a dip in the water. Others have joined you, each of them relishing that instant cool on the skin. However, the relief that you're experiencing is short-lived: a fin erupts from the depths and panic ensues. Luckily, you made it to the beach in time as the shark cruises on by, leaving everyone unscathed.
Contrary to popular belief, sharks aren't bloodthirsty monsters who are always on the prowl for human blood. A majority of shark attacks on humans is unintentionally (at times) provoked. While the shark is in shallow waters (more than likely looking for a quick meal), a swimmer could kick the shark with a foot while trying to keep afloat. Tips on prevention include removal of jewelry (it could be mistaken for fish scales), wearing bright-colored swimsuits (they are good at picking up contrasts, so it is like a beacon to them), and avoiding swimming during ideal feeding times for sharks. As an apex predator, the shark has no natural enemies.
Sharks aren't the only ones with no natural enemies; humans are apex predators as well. We've rounded up a handful of apex predators for you to identify. Do you think you can name them all? Take the quiz to find out.
Tom Brakefield / DigitalVision / Getty Images