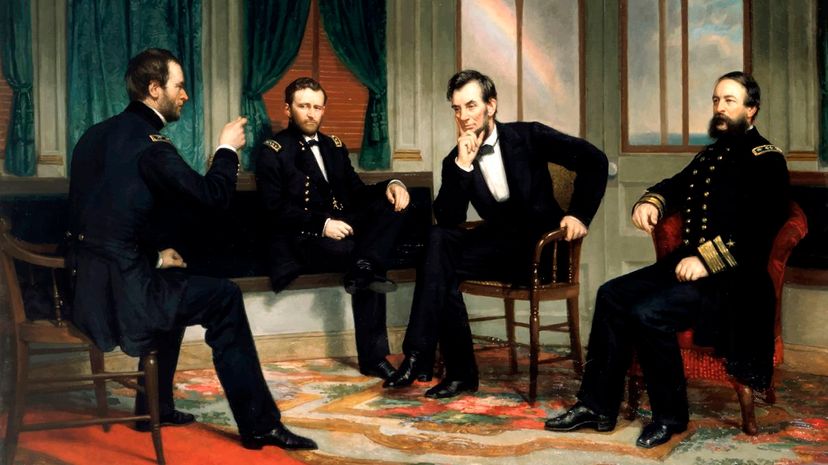 Image: John Parrot/Stocktrek Images/Stocktrek Images/Getty Images
About This Quiz
Even before Abraham Lincoln's election in 1860, discontent with the growing debate over abolition was running rampant throughout the Southern states. As tensions ran high, division was evident, and bloodshed fell upon the United States in places like Kansas, where a border war was already being fought, and Virginia, where a slave rebellion was launched by Nat Turner. 
The Civil War, which first broke out in 1861, was the culmination of the opposing views that had been built up for decades over the issue of slavery. As Lincoln once said, "Welcome, or unwelcome, agreeable, or disagreeable, whether this shall be an entire slave nation, is the issue before us." That issue would be at the forefront of a violent four-year war that pitted neighbor against neighbor and family against family. 
Do you know how the events of the Civil War played out? From the start of the war as the first states seceded to the end when the last rebel groups finally put down their weapons, can you remember which events came before others? Here's a quiz where you can find out. 
If you're up for the challenge, get started with this Civil War timeline quiz and see how well you remember the war that divided a nation. 
John Parrot/Stocktrek Images/Stocktrek Images/Getty Images