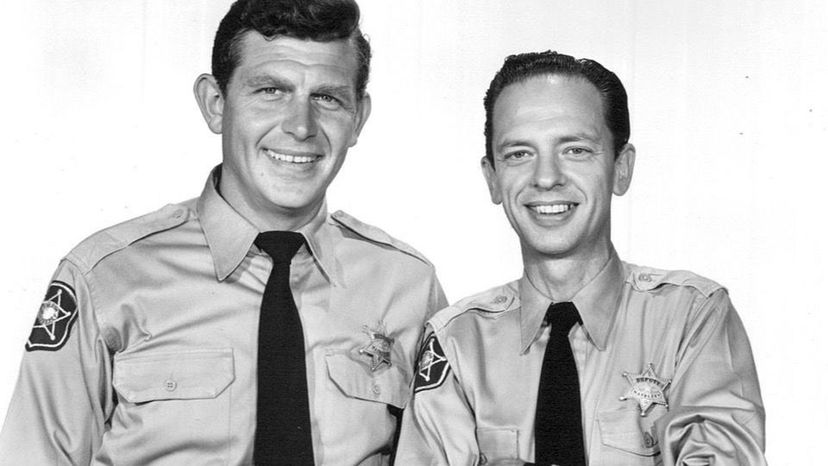 Image: CBS Television
About This Quiz
From 1960 to 1968, Andy Taylor and the rest of Mayberry were welcomed into homes across America. While the show started as a spin-off of "The Danny Thomas Show, "The Andy Griffith Show" became popular in its own right. In fact it became so popular that it launched two successful spin-offs. "The Andy Griffith Show's" direct spin-offs were "Gomer Pyle, U.S.M.C." and "Mayberry, R.F.D." 
Throughout its 8-year run, "The Andy Griffith Show" introduced the world to some characters that remain favorites to this day. Most people who have seen the show remember Barney Fife's wacky antics and inability to shoot his weapon properly. They also remember that Otis Campbell, also known as the town drunk, would lock himself into a jail cell for the weekend until he sobered up.
Unfortunately, many of these fan favorites left the show. Jim Nabors left the show in 1964 to do "Gomer Pyle, U.S.MC." After the fifth season, Don Knotts left "The Andy Griffith Show" to pursue a film career. Other characters came and went as the plot demanded. 
Are you a huge fan of "The Andy Griffith Show?" Did you grow up watching it during its original run and continue to watch reruns? Then, you'll enjoy this chance to find out how much you really know about "The Andy Griffith Show!"