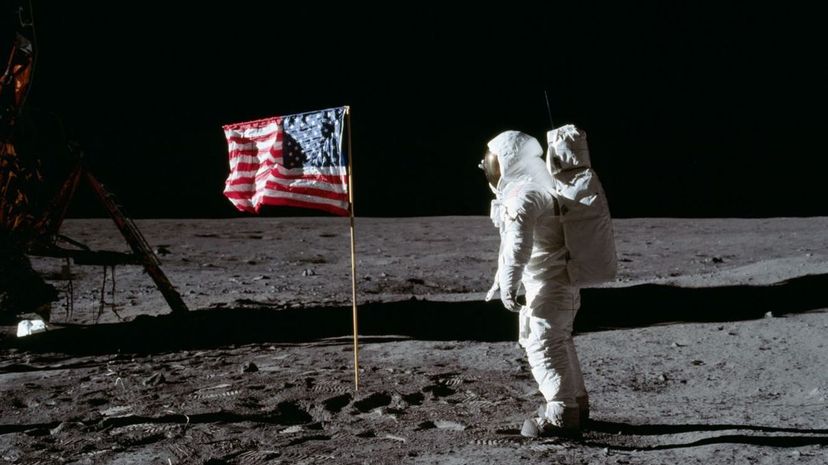 Image: WikiCommons by NASA / Neil A. Armstrong
About This Quiz
The Apollo project was a 1960s-era program to get a U.S. spacecraft to the moon. Initially, the idea was an unmanned mission, but it wasn't long before an American president stated—quite publicly—the goal of putting a man on the moon and getting him back safely. As we all know, this goal was accomplished in 1969. 
However, to this day, there's a small but adamant minority who believe it was faked, with footage shot in the desert of the American Southwest. Fun fact: The late Stanley Kubrick, a movie director, was dogged by the rumor that he participated in the fraud. This idea persists after his death, being raised again in the documentary "Room 237," which is specifically about "The Shining," and it points out that in that film, a child actor wears an "Apollo 11" sweater. (Coincidence? We think so! Costumes are selected by a wardrobe designer, not the director, after all). 
But there's more to the Apollo missions than just the one that put a man (actually, two men) on the moon. The story of the Apollo project is one that includes tragedy along with triumph, hard work, setbacks and scientific inquiry. How much do you know about this important chapter in American history? Find out now with our quiz!