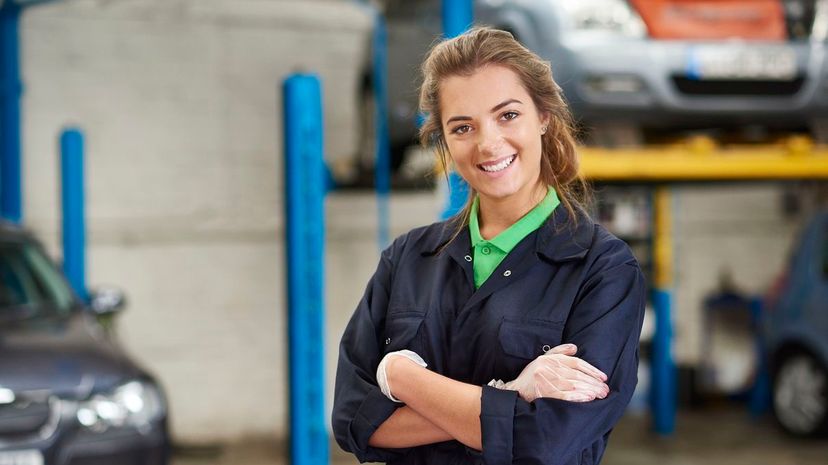 Image: sturti/E+/Getty Images
About This Quiz
When car owners bring their vehicles into the mechanic's garage for routine maintenance or repair, the experience can often leave them feeling vulnerable. The space is filled with unfamiliar tools, machines and strange-looking devices, and mechanics frequently use terms most people don't understand. For car owners, it's like being in a foreign country where they don't speak the language. Add to the fact that, depending on the repair, hundreds or even thousands of dollars could be on the line, and this simple trip could lead to ever-rising levels of anxiety.
Is this your experience, or do you feel that the garage is a second home? Are you afraid of speaking with the mechanic, or do you relish the opportunity to talk shop? This quiz will determine how much you know about the tools of the trade when it comes to auto repair and maintenance!
One of the best ways to lower the fear and dread of visiting your local auto shop is to familiarize yourself with what you'll find there. While some of these objects resemble medieval torture devices, knowing a strut compressor from a breaker bar will, at some level, put your mind at ease.
Some of these devices are squarely in the domain of the professional mechanic. Others are easily found in a home garage or, at times, in a well-supplied glove box. Even if you don't consider yourself "handy," you'll know far more about the tools found in an auto shop than you did when you started this quiz! So, let's step past the line that keeps the other customers out of the service bay and take a crack at some questions that will give us a diagnostic of your auto shop knowledge. Pull it on in!