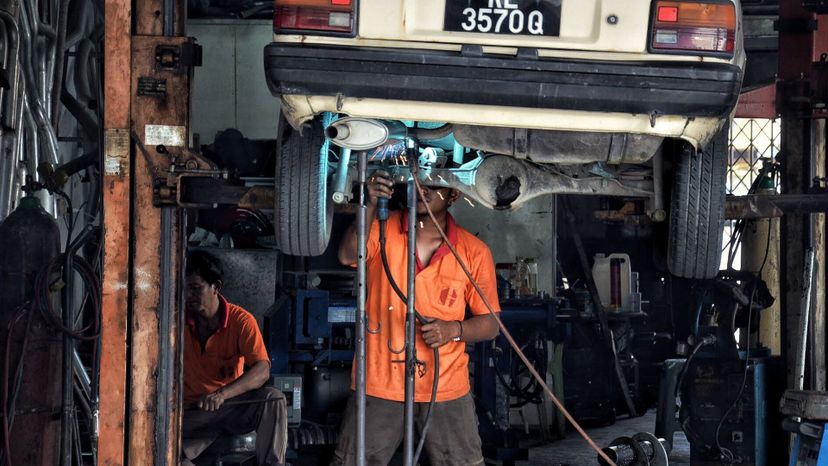 Image: Pexels by Lgh_9
About This Quiz
Sports cars, luxury cars, monster trucks ... People tend to get pretty enticed when face-to-face with an exotic four-wheeler, but working with cars is very different from simply admiring them. In America, Michigan is the state that holds the highest number of auto shop workers (approximately 47,000), and the region has become known as the top automaker in the United States.
No doubt each of these individuals takes their jobs seriously. Working in a car shop is a dream job for many, but to achieve this dream, one must be well-trained not just in the technical aspects of the vehicles, but in the safety of their environments. This can be said for virtually any industry, but auto shops can be particularly dangerous when one either doesn't possess the knowledge or the careful attitude necessary to ensure a clean, steady and safe atmosphere. Being surrounded by all those big, heavy vehicles every day can be exciting, but it can also be very dangerous.
Do you fancy yourself working in a garage? Test your knowledge of auto shop safety with this little quiz we've prepared for you. We invite you to learn about yourself and to boost your intelligence by answering the following questions. Now is the time to test your skills and see how well you'd fare.