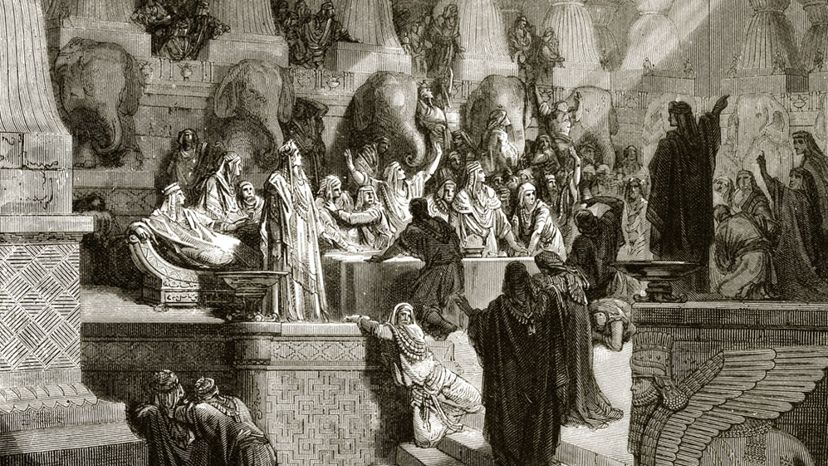 Image: bauhaus1000/DigitalVision Vectors/Getty Images
About This Quiz
Christians believe that the Bible is the word of God, breathed through man and recorded for our daily use.

It can be used to teach, instruct, rebuke and even console. The Bible consists of 66 books and is broken down into 39 books in the Old Testament and 27 books in the New Testament.

This holy scripture contains 31,102 verses, the bulk of which (23,145) are found in the Old Testament, leaving 7,957 in the New Testament. The longest book in the Bible is Psalms. And it is easy to see why! There are 150 of them. The shortest book in the Bible is 2 John. It comprises just 13 verses and is only around 298 words long, depending on the Bible type used, of course.

So all in all, the Bible contains a lot of history, stories, parables, sermons and many other parts of God's word given to man over the centuries.

But how well do you know it? Can you complete bible verses? Can you identify biblical characters? Can you answer questions about specific books of the Bible? Let's just see how much you really know about God's word.
Take your time, say a little prayer and let's begin, shall we? 

Good luck!

bauhaus1000/DigitalVision Vectors/Getty Images