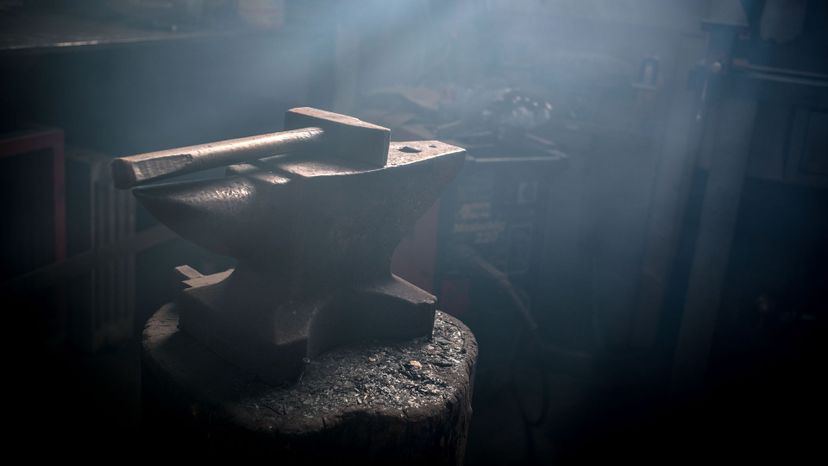 Image: ilbusca/E+/GettyImages
About This Quiz
Blacksmithing may seem like a lost art, but today, there are still many craftspeople who forge functional and artistic pieces with iron, steel and other metals. In order to create items like shovels, hinges and hooks, the blacksmith must heat the metal to extremely high temperatures and use various tools to mold it. As you can imagine, this dangerous feat requires immense training and skill. 
Blacksmiths have a rich history that dates back to at least 1350 B.C., according to historians. An iron dagger discovered in Egypt, most likely forged by a Hittite craftsperson, is the earliest evidence of the art. Ancient peoples ranging from the Romans to the Phoenicians and Aztecs likewise reference metal smiths in their mythological traditions. Centuries later, 800 to 500 B.C. marked the Iron Age, when the practice quickly spread across Greece and the Balkans. 
Are you interested in trying the craft yourself, or do you simply want to learn more about its fascinating history? Take the following quiz to test your knowledge!