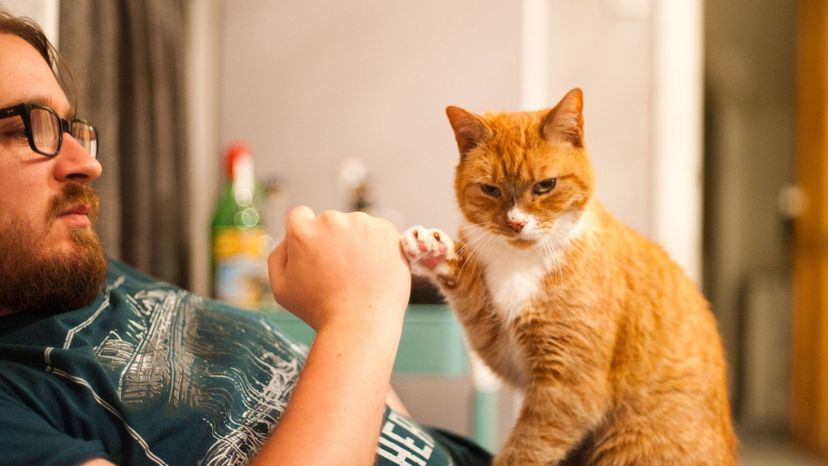 Image: Elizabeth Livermore / Moment / Getty Images
About This Quiz
For those of us with cats, once one enters the house, it is nearly impossible for us to not get another.  They're literally like furry potato chips; once you have one, you can't stop.  These aloof creatures have been demonized and worshiped for centuries.  The ancient Egyptians had a goddess dedicated to the care of cats: Bast.  In addition to this, when the pharaohs were buried in their tombs, in addition to the treasures they had in life, their kitties were mummified to spend an eternity with their masters.  Fast forward a millennium or more.  When a woman was found to have a cat companion, she was suspected of being a witch.  During the Salem Witch Trials, 20 women were burned at the stake for their nonexistent beliefs.  
Today, we have kitty celebrities, some of which are helping other felines in need.  Lil BUB, a runt of a healthy feral cat litter, has a steady group of followers on Instagram and even her own website.  To date, this petite purrer has helped raise $300,000 for her fellow felines.  In the case of Monty Happiness, he and his sister (Molly Happiness) are helping spread the word that having abnormalities (they both have a chromosomal disorder that affects their appearances in the most adorable way) doesn't mean you can't have a fabulous life.  
Whether you are a longtime fan of the felines or you're new to the game, you're certain to know a little something about your furry companion.  Let's see if you can get a purrfect score with this quiz!  
Elizabeth Livermore / Moment / Getty Images