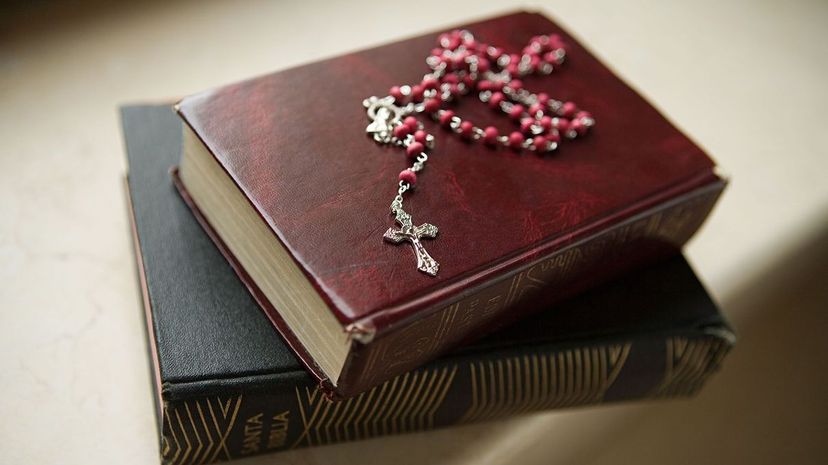 Image: Image Source / Image Source / Getty Images
About This Quiz
There are hundreds of versions of the Bible printed in many different languages. There is the Old Testament and there is the New Testament, the books of the Bible written before and after the birth of Jesus Christ, respectively. The Catholic church has combined both Testaments, with additional books based upon a recommendation from the pope. It is up to a particular denomination to decide which version of history to include in its Bible. Protestant versions of the Bible exclude certain books, including those of the Christian Old Testament.
The question of why there are so many versions often comes up when discussing the Bible. We have to remember that the original versions of the Old Testament were written in Hebrew and the New Testament in Greek. Some versions are a more literal translation of words and stories and others choose to paraphrase to capture an idea or ideology, What is referred to as the King James Bible, written in 1611, is considered a precise translation with a majestic writing style. That Bible was written to align with the Church of England but was translated by people, not all familiar with Hebrew. While the main difference between the King James Bible and the Catholic Bible is the addition of books to the Catholic version, we can firmly state the message is the same. 
Do you have the Gospels down pat? Say a Hail Mary and take this quiz to see how much you know about the Catholic Bible!
Image Source / Image Source / Getty Images