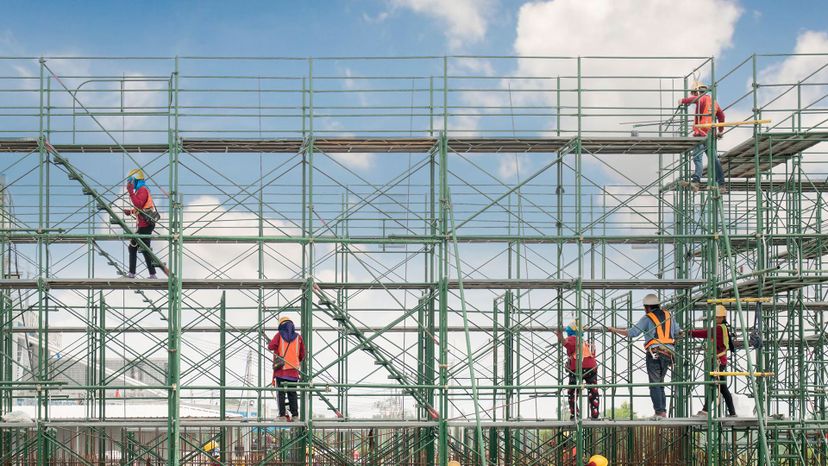 Image: Chaiyaporn Baokaew / Moment / Getty Images
About This Quiz
Do you know when it's safe to hang out in a trench, versus when the trench requires some extra support? Know how to safely use a ladder, work on a scaffold or keep yourself protected around electrical systems? Prove your construction safety IQ with this quiz!
Around 6.5 million people in the United States head to work on one of more than a quarter million construction sites each day. according to the U.S. Occupational Safety and Health Administration (OSHA). Sadly, not all of these workers will make it home. In fact, OSHA names the construction industry as one of the most dangerous for workers.
In 2016, 21 percent of all private industry employee deaths in the U.S. involved construction -- the highest of any industry in the nation. Nearly 1,000 of the 4,693 workers who died on the job that year lost their lives in the building trade. These workers suffered fatal falls from roofs or other elevated surfaces, found themselves suffocated in collapsed trenches, experienced deadly electrical shocks and ended up victims of falling scaffolds, cranes and other equipment. 
Yet with all the hazards construction workers face, this industry is vital to building the homes and businesses that are so integral to people's everyday lives. So what's a worker to do to stay safe? Check out these construction safety questions to see how much you know about construction site dangers!
Chaiyaporn Baokaew / Moment / Getty Images