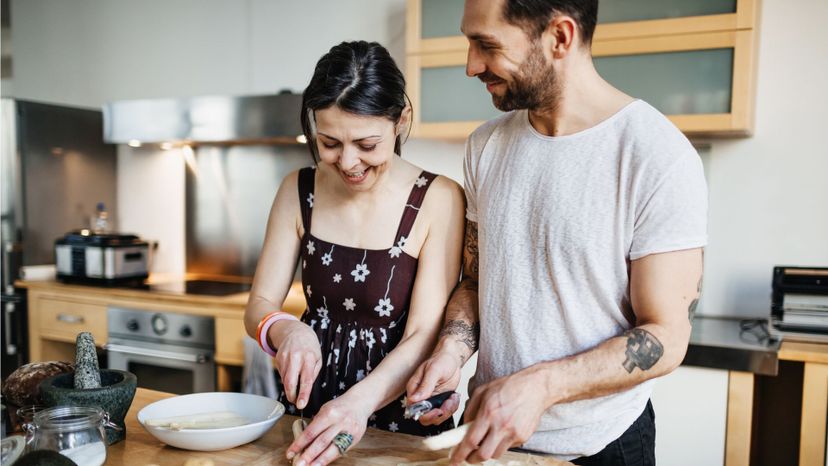 Image: Hinterhaus Productions/Digital Vision/Getty Images
About This Quiz
Many people love to cook, but for some people the thought of even making simple scrambled eggs is anxiety-inducing. Not everyone can stand the heat! Whether you are a home cook with a passion for flavors or someone with some food industry chops, it is a must that you know your way around the kitchen. While you can execute a flawless creme brulee, or excel at making the kinds of snacks that kids love, cooking is an important skill to have.  
Whether you love to cook breakfast, lunch, or dinner dishes, knowing a few simple tricks can really stop you from spending your life savings on takeout. It is also healthier to cook from home, and skills in the kitchen always impress others. Nothing feels better, however, than making something delicious yourself from start to finish. Well, except maybe getting to enjoy it after it is done. Many people also enjoy cooking for their loved ones to show that they want to take care of them. 
If you are a kitchen whiz with cooking skills as sharp as a carving knife, it's time to put yourself to the test. See if you can chop your way to the top of this fiery cooking quiz! 
Hinterhaus Productions/Digital Vision/Getty Images