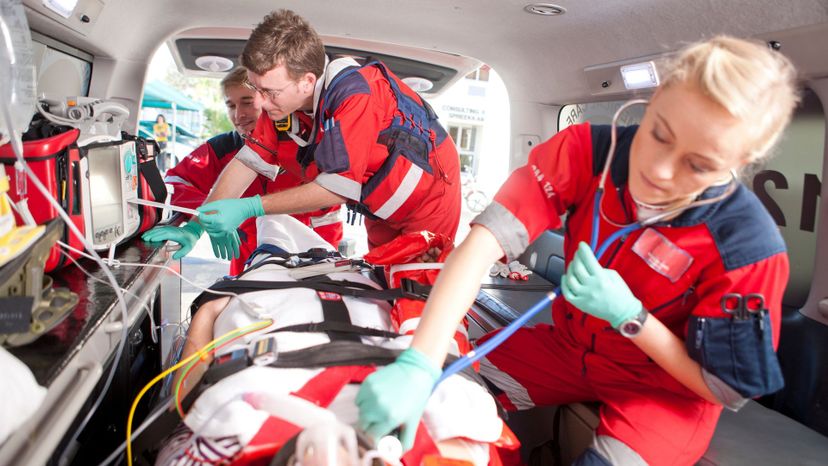 Image: Zero Creatives/Cultura/Getty Images
About This Quiz
There is no denying that the world of an emergency medical technician is fast-paced, full of action and without a doubt, very stressful. Every day, these women and men serve their communities, helping patients in various levels of distress.
It could be the kid from down the street who has scraped his knee falling off his bike, or the teen with a broken leg thanks due to a skateboard accident. Or perhaps its the elderly neighbor that has suffered a heart attack or stroke.  In those serious situations, the emergency medical technician has to make some crucial decisions, often in the spur of the moment. And they need to get it right because lives are at stake.
In this fast-paced world, communication between emergency medical technicians is key. They certainly don't have the time to have long conversations when under pressure and so they have developed their own lingo. This not only comprises acronyms but slang words as well. Some are used in the heat of the moment while others are used in general chit chat between EMT's. 

So how many examples of EMT lingo do you think you would be able to identify?
Go ahead and take the quiz and let's find out!


Zero Creatives/Cultura/Getty Images