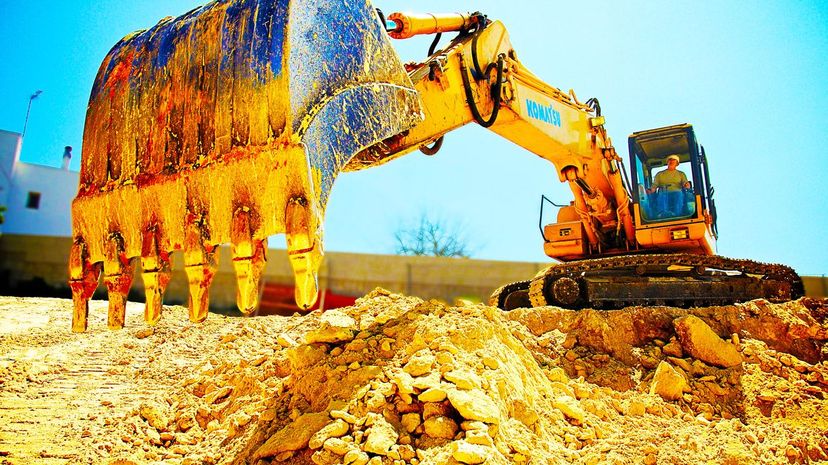 Image: Cretì Stefano / Moment / Getty Images
About This Quiz
Whether you nurture a couple of veggies and spices in a window box or you tend to vast a acreage of soy, maize and barley, you're part of the great and glorious legacy of the historical figure who lead their fellow humans in the literal planting of roots: the farmer. Indeed, anyone who grows things draws on more than ten thousand years of human history and the combined knowledge of every society that has ever stepped foot on earth.
Most of the farming tools we use today are simply replicas of the same devices our ancient ancestors first used to turn over the soil in a meadow they'd found. In the last 10,000 years, the materials used to make these tools have changed and productivity has soared thanks to the introduction of engines, commercial fertilizers, smart breeding and genetic engineering, as well as weather satellites, apps and sensors that tell farmers all sorts of crucial facts about soil moisture, nitrogen levels and so on. We're even starting to bring back some of the more sustainable practices that commercial agriculture rejected, such as hilling, no-till farming, and replacing monoculture with mixed planting and cover crops. A combination of clever practices and crafty breeding has greatly reduced pesticide application and made better use of fertilizers.
Farming has become very smart, and thank goodness for that. Otherwise, there is no way we'd be able to feed anything like the population we have! However, at its heart, it's still the same natural, primitive tradition of the cavefolk who first thought, "I like that berry patch. I'm going to pull up the other plants around it so it can thrive." In doing this, they changed the world. 
We should all know the equipment that modern farmers use, but only the best-informed truly do. Are you one of them?