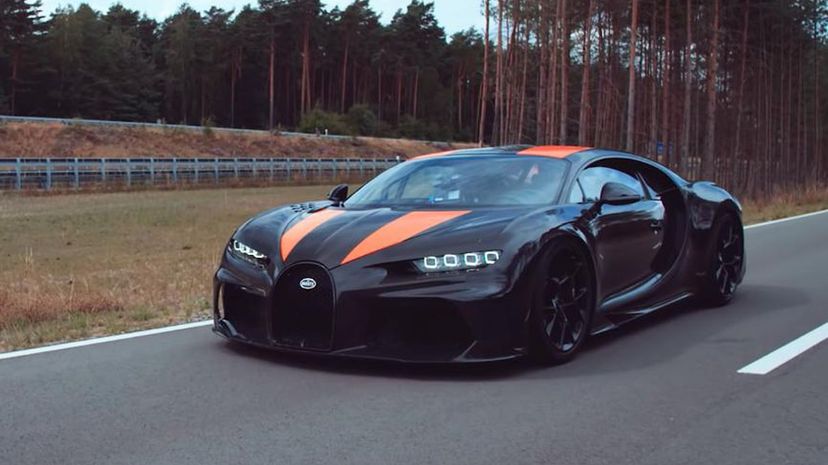 Image: Bugatti
About This Quiz
Kick it into high gear! Here is a fast-paced look at the swiftest production cars ever made!
In the race to build the fastest production car, manufacturers offer buyers the best of both worlds by incorporating (almost) unbridled speed in a sleek, street-legal package. Terms like supercar, hypercar and now megacar have come to be associated with these noteworthy speed demons. Invariably, however, they offer more than speed and an accompanying sense of status for those who can afford them. They are built to last, designed for curb appeal and easy to handle at everyday speeds. What's not to love?!
Automobile enthusiasts examine every detail of each new car's specifications, comparing one vehicle to the next to see how they match up on paper before they head out to the track to show the true power of what they have under the hood. The manufacturers get their bragging rights, while fans are treated to displays of raw speed, with the world-record fastest approaching 300 miles per hour!
Whether mass-produced or handmade, recent or decades old, each of these cars is already a classic—sought after and respected. You can show your appreciation of these speedy street-legal record breakers by steering clear of all the wrong answers as you race to ace this quiz. Come, show what you've got—start the quiz now!