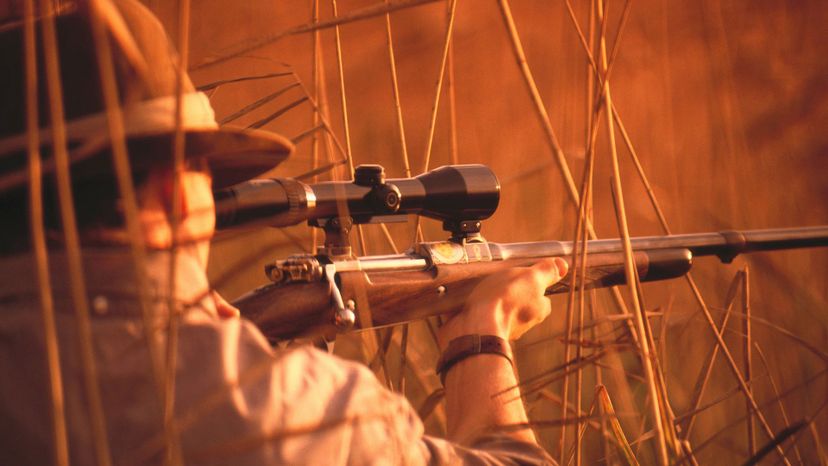 Image: David De Lossy/DigitalVision/Getty Images
About This Quiz
The Guns Quiz: Punchy title, eh? But what you read is what you'll get: a test on types of guns, their parts, their uses, and history. 
The story of the firearm goes back a lot longer than most people realize -- long before the American Revolution or the student rebellions in early 19th-century Paris, which is when guns start turning up in artworks commemorating these events. Firearms are so old that the earliest ones were made of hollow bamboo! Wisely, the shooters didn't hold them in hand, but mounted them on longer wooden lances, for safety's sake. 
Metal "hand cannons" followed not too long after. This was the beginning of the true era of the gun. It ushered in early muskets, muzzleloaders, and breechloaders - the tools of hunting and weapons of war that we read about in history books. Fast-forward about 200 years, and guns are almost unrecognizable, including automatic rifles that can fire dozens of rounds in less time than it took for one of Washington's soldiers or a Redcoat to tamp down his powder and drop a single ball in his rifle!
This also opened the era the mass shootings, many of them, tragically, in schools. Attitudes toward guns are changing, which is probably a necessity. Don't worry, though - the issues surrounding gun control are a bit beyond this quiz. We're just going to test your knowledge about this powerful, history-changing weapon. Good luck!
David De Lossy/DigitalVision/Getty Images