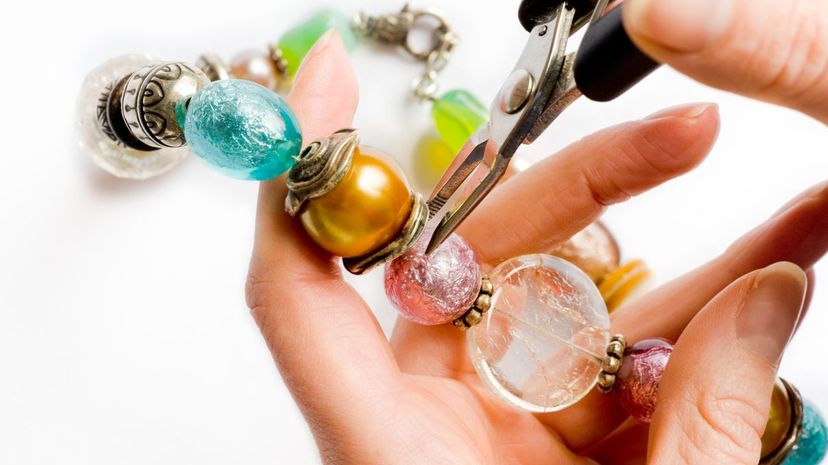 Image: Hans-Martens / E+ / Getty Images
About This Quiz
The world of jewelry making is fascinating. After all, with so many supplies and methods to choose from, it's possible to make jewelry out of your wildest dreams. This is especially true if you know multiple techniques, such as beading, wire wrapping and metalsmithing. But how good is your jewelry making knowledge, really? You can find out with this gem of a quiz.
Maybe you love making necklaces with wire-wrapped gemstone pendants. Or, perhaps you love sitting at a jeweler's bench and soldering different metals together. Regardless of your jewelry making style, you can be sure that this quiz will challenge your know-how. There's a little bit of everything in this challenging test.
We'll ask you questions about different types of jewelry making methods, tools, and equipment. We'll also cover topics like shapes and styles of wire, beads and charms. You might even learn some new facts along the way. Most importantly, you no longer have to wonder about your jewelry making expertise. After taking this quiz, the answer will be crystal clear. Let's get started!