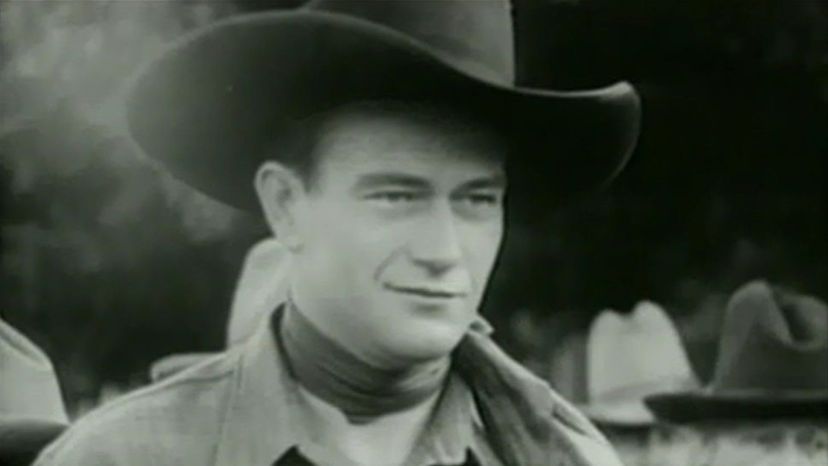 Image: }#/media/File:John_Wayne_in_Riders_of_Destiny.jpg"]Wiki Commons
About This Quiz
"A man's got to do what a man's got to do." Ain't that the truth? And who is going to argue with one and only John Wayne about it? 
If there was any doubt about who was America's greatest cowboy actor of them all, Wayne cast it out with sheer hard work and tenacity. But it wasn't all smooth sailing for one of Hollywood's most famous leading men. Wayne took years to make an impact in Tinseltown, first slaving away behind the scenes before he received his first break.
That first break didn't amount to much, as the A-grade movie in which he starred quickly bombed, leading to Fox Studios dropping Wayne like a hot six-shooter. What followed was a decade in the B-grade wilderness, starring in the movies that no one really wanted to see and ones that certainly weren't going to get him noticed.
Another break followed as his friend John Ford signed him up in 1939, giving Wayne another leading man role but in an A-grade movie. And the rest, as they say, is history. But there is a lot about John Wayne you might not know. This complex man wasn't just the slow-talking, slow-walking cowboy you saw on screen
So let's test your knowledge about a man who starred in 175 movies!
Good luck!
}#/media/File:John_Wayne_in_Riders_of_Destiny.jpg"]Wiki Commons