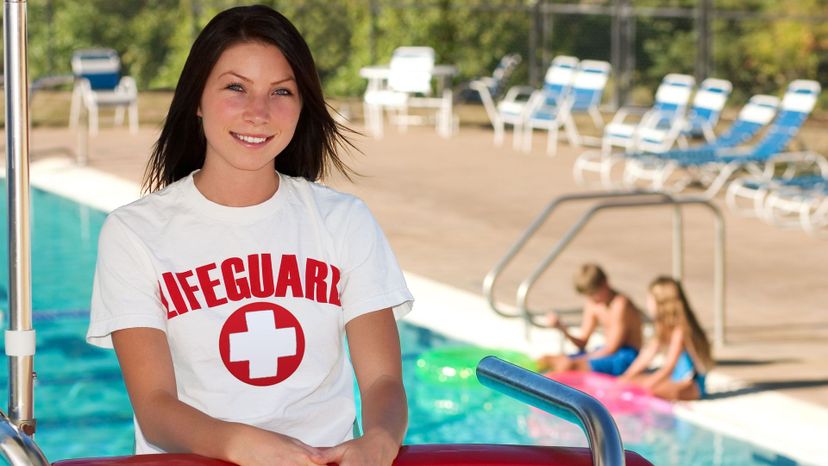 Image: gchutka/E+/Getty Images
About This Quiz
Lifeguards use all kinds of skills and techniques to save victims from drowning, potential injuries of the neck and spinal areas and more! In this quiz, we've compiled a list of 35 questions that will test your knowledge on lifeguard-related topics like jumps, types of rescues and medical devices.

Let's take a look at some jumps. There are four types of jumps, or entries, that are used by lifeguards. Depending on the situation, a compact jump, stride jump, run-and-swim entry or a slide-in entry may be used. A compact jump is used to jump from high places, like a lifeguard chair, where a lifeguard loosely "tucks in" their knees to their rescue tube. A stride jump is typically used near the edge of the pool, where a lifeguard extends one leg into the water. For potential spinal injuries, a slide-in entry is used for both deep water and shallow water areas. This is so that the water remains undisturbed around the person being rescued. And finally, a run-and-swim entry is used for waters that have little to no depth, where a lifeguard literally runs in the water to save a victim.

You'll be quizzed on whistle blasts, CPR techniques and first aid treatment in this quiz as well. Let's see how well you do; try and score at least a 75% now!