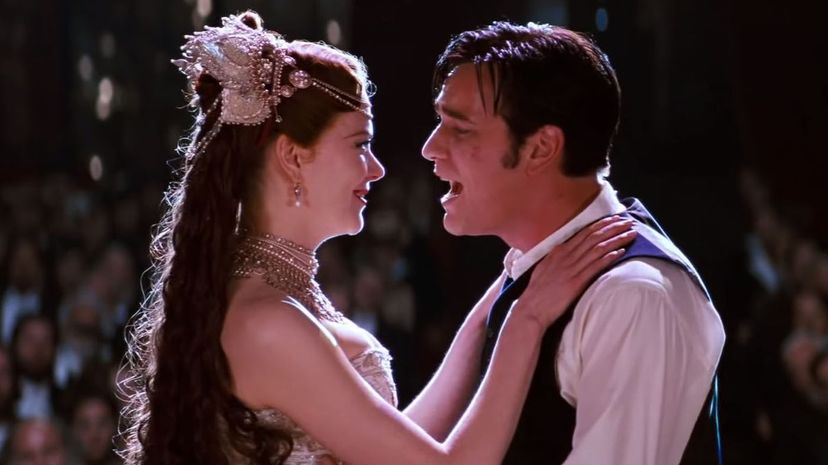 Image: Bazmark Productions
About This Quiz
In 2001, after his previous films "Strictly Ballroom" and "Romeo + Juliet," Australian director Baz Luhrmann released "Moulin Rouge!", a musical set in Paris in 1900. These three films formed a trilogy of sorts, referred to as the "Red Curtain Trilogy," because of their similar style and focus on theater. 
"Moulin Rouge!" uses contemporary songs to bring to life a story of star-crossed lovers: Christian, a British writer from a respectable family who leaves it all behind to struggle as a writer, and Satine, a French courtesan and aspiring actress at the Moulin Rouge nightclub. When their paths cross unexpectedly, they fall head over heels in love, but their romance is not without its obstacles. The chief one is the Duke, a sleazy, mustachioed investor on whom the Moulin Rouge depends to stay afloat. Satine can't let on that she's in love with Christian because she must keep the Duke satisfied — or lose everything she knows.
With the stakes raised high, throw in some eye-popping costumes, breathtaking dances and heartfelt singing, and you have "Moulin Rouge!" Now it's time to prove your knowledge of this jukebox musical by filling in the missing lyrics. And don't forget the lesson of the film: The greatest thing you'll ever learn is just to love and be loved in return!