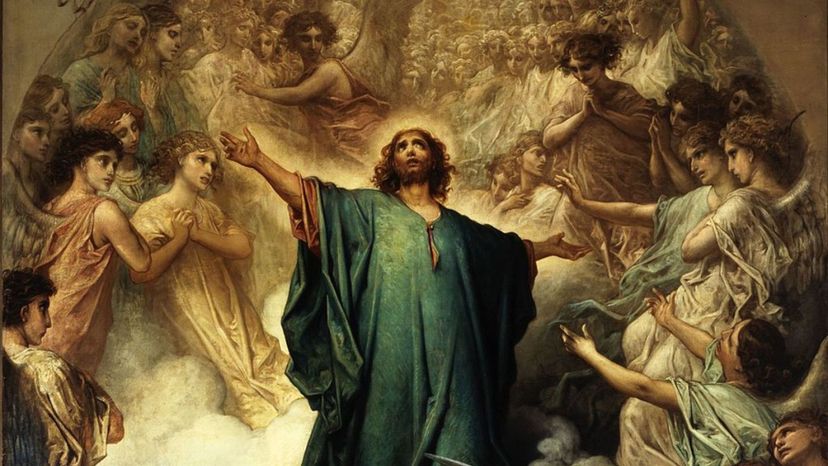 Image: Gustave Doré via Wiki Commons
About This Quiz
How well do you really know the last 27 books of the Bible? This quiz will help you to identify subjects such as Jesus' miracles, the epistles, and parables that you may need to brush up on. Consider the mechanics of the New Testament when taking this quiz, since it explores authorship, form, and presentation of the Bible as much as it does the specific teachings of Christ.
The New Testament is a collection of books that offer details about the life, death, and legacy of Jesus. The plethora of his moral teachings contained therein form the basis of the Christian faith. The first four books are the Gospels, which detail Jesus' life. The book of Acts chronicles the trials of the disciples and one of Christ's fiercest crusaders for the faith, the Apostle Paul. Paul's epistles immediately precede Revelation, which illustrates in graphic detail why walking the narrow path is so crucial for Christians. 
If you are new to this religion or you are simply a fan of the faith, this quiz is a great way to get familiar with solid Christian concepts. Enhance your quiz experience and see how many questions you can answer correctly without peeking in your Bible!
Gustave Doré via Wiki Commons