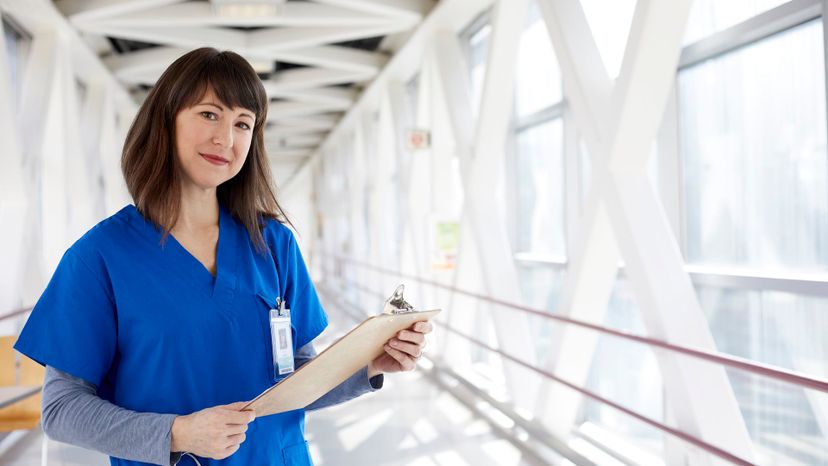 Image: The Good Brigade / DigitalVision / Getty Images
About This Quiz
Although the biggest tool nurses must have is a willingness to help others, the list of nursing tools is seemingly endless. Nurses are highly trained caretakers, and mastering their equipment is only part of the job. Can you recognize and name the tools we present to you? 
From geriatric nursing to caring for those in the emergency room, nurses have one of the most important jobs in the world. It's a tough job, but nurses seem to live for making others feel better. In order to properly do their jobs, they must be properly equipped - but do you know what tools they use every day?

Everything from thermometers to saline flushes are important parts of a nurse's toolkit, but there's a lot more to being a nurse than taking temperatures or flushing IVs. If you can identify the 40 items we present, you are certain to be a member of the medical community. We haven't chosen anything too difficult, but we do think we will push your knowledge of nursing tools to the test. How many of them can you get right? Put on your nursing hat and give it shot. Then, we'll let you know!