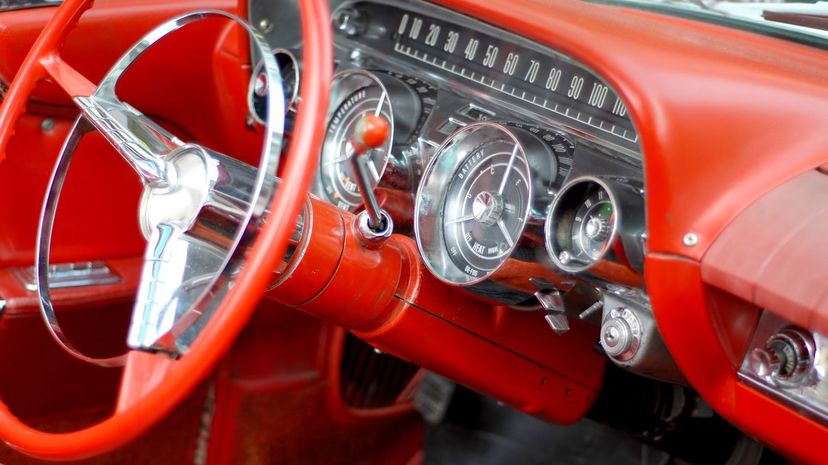 Image: ilbusca / E+ / Getty Images
About This Quiz
From the inception of the idea that there was a mode of personal transport other than a horse, the automobile has come a long way. This idea all started in 1767 when Nicolas-Joseph Cugnot produced a vehicle propelled by steam. Over the next 120 years, there would be various self-propelled vehicles, but the first production automobile as we know it today wouldn't arrive until 1886. Carl Benz created what is considered to be the production motor car, although it ran on three wheels and produced 0.75 horsepower. 
So clearly, a product can only advance so much before some parts need to be thrown by the wayside. Did you know, for instance, that before cars ran on rubber tires, they ran on steel rims? If you wanted to slow a car down during this period, you'd need to pull a lever which activated wooden block brakes. Now, if you want to call someone while on the move, you use your vehicle's inbuilt handsfree system, but have you ever used a CB radio?
You might have known some, maybe even all of the old components listed above. But do you know your automotive history well enough to identify each of these obsolete parts and ace this quiz? Find out now!
ilbusca / E+ / Getty Images