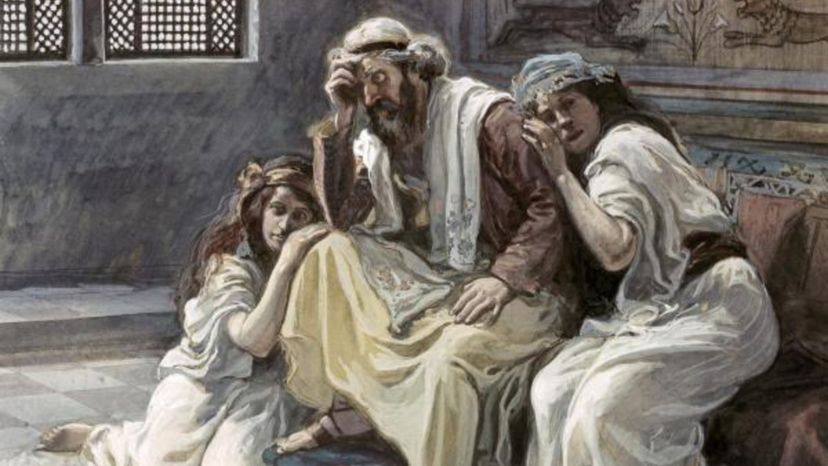 Image: Jewish Museum via Wiki Commons
About This Quiz
This Old Testament literacy quiz is a must for history bugs, as well as folks who want to refresh their knowledge of the epic time before Jesus. Take a moment to explore the ancient people who set the stage for the wondrous works to come in the New Testament.
This is a literacy test, so it commands basic knowledge of the vivid scenarios that construct Old Testament lore, such as Daniel in the lion's den, Sodom and Gomorrah, the Creation story, and many others. By the end of this challenge, you should walk away with a solid understanding of the most prominent names, places and dates in the Old Testament. 
Although there are 39 books in the Old Testament and many facts to cover, this quiz zeros in on the points routinely mentioned in a typical Bible study course. In preparation for this digital task, it might be helpful for you to recall facts concerning the first five Old Testament books. The major Old Testament prophets who surface later on are also a focal point here. Many of their prophesies manifest in the New Testament, a fact that should help New Testament know-it-alls to score big on this quiz.
The mission of this quiz is to help you lay a sturdy foundation as you begin or continue your knowledge journey of all things Bible. Most of all, have fun! The journey begins now. So scroll onward!
Jewish Museum via Wiki Commons