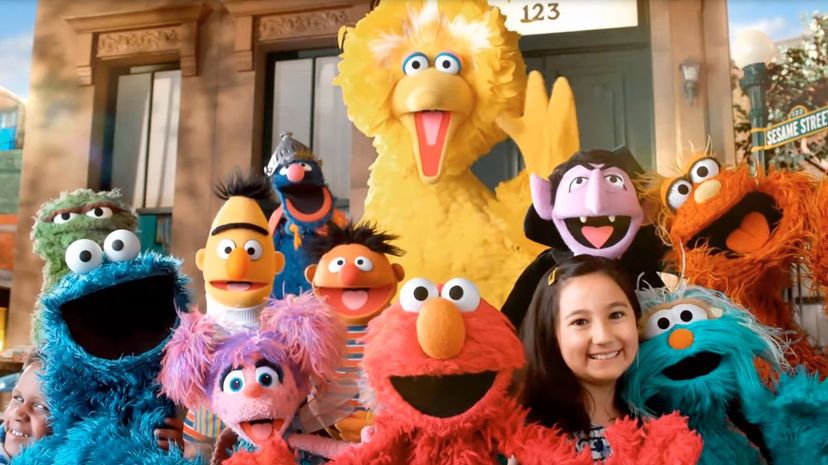 Image: PBS/HBO
About This Quiz
On May 1, 2019, New York City Mayor Bill de Blasio installed a new street sign in his city, officially naming a section of West 63rd Street as Sesame Street. The honor came on the 50th anniversary of the beloved children's show, which made its debut in 1969. While the original goal of its creators was to help prepare disadvantaged kids for kindergarten, "Sesame Street" has spent the past half-century shaping kids from all walks of life. 
Not only does this series teach kids practical things like how to recognize letters, numbers, shapes and colors, but it also exposes young people to advanced topics like community, diversity and grief in an age-appropriate way, preparing them to face the complexities of modern life. Yet the series is so much more than just an educational experience, tucking all of these lessons into fun stories starring beloved characters, and puppets who can relate to kids in a different way than a human cast ever could. 
Of course, anyone who has ever seen this show knows that it includes plenty of music, from classics like "Sunny Day" and "C is for Cookie" to more obscure earworms like "Mahna Mahna" and "Elmo's Song." If we give you a bunch of "Sesame Street" lyrics, do you think you could fill in the missing words or phrases? Prove it with this quiz!