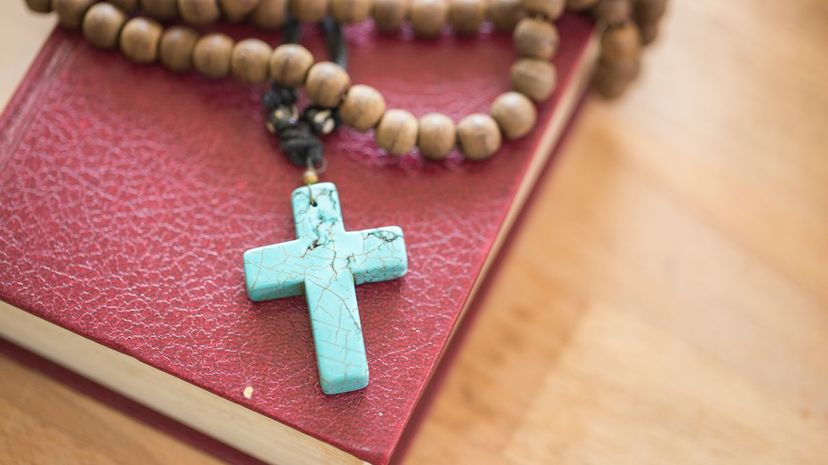 Image: krisanapong detraphiphat/Moment/Getty Images
About This Quiz
There have been few books as widely read, studied and debated as the Bible, the sacred scriptures of millions of Jews and Christians around the world. Although often called the "Good Book," it's actually a collection of books that describe God's relationship with the world he created. Written over centuries, it contains history, laws, narratives and poems that believers view as divinely inspired.
Even people who aren't well versed in the Bible would be surprised to know how much it has influenced literature, art and culture. So many expressions have entered the lexicon that people don't even realize come from the Bible. Have you seen the writing on the wall? Are you at your wit's end? If you "move mountains," do something "at the eleventh hour" or "eat, drink, and be merry," then you use phrases borrowed from the Bible in your everyday speech.
So do you think you've got the stuff to pass the ultimate Bible quiz? Do you know your Old Testament prophets stone cold? Can you keep your Jonahs, Jacobs, Josephs and Jameses straight? What about all the women of the Bible? If you were the star pupil at Sunday School or Hebrew School, take a stab at this quiz and find out!
krisanapong detraphiphat/Moment/Getty Images