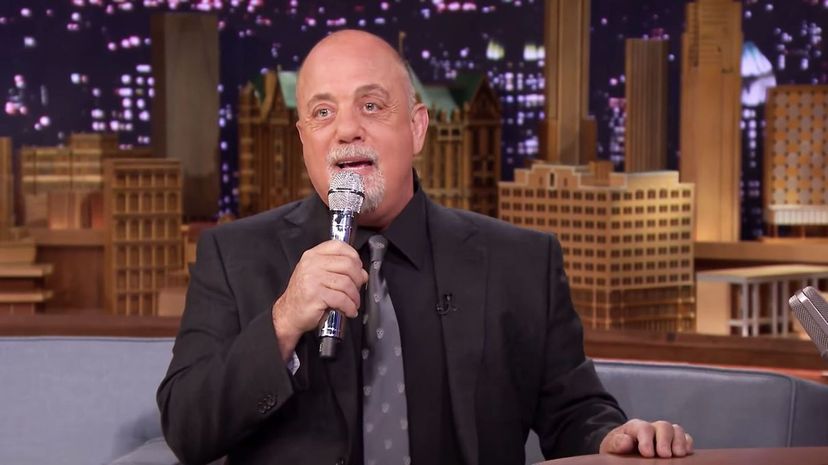 Image: NBC
About This Quiz
There's a good reason why Billy Joel is called "The Piano Man." Have you heard the compelling evidence?
Billy Joel has been composing and performing since the '60s, when rock and roll was coming of age. His musical prowess can be heard in the way he plays the piano. His varied musical influences can also be detected in the rhythms, harmonies, and melodies he includes in his compositions. 
And what great compositions they are! The '70s saw rock and roll mature, and Billy Joel matured along with it. This maturity can be heard in the heartfelt songs he wrote about love, the many facets of relationships both good and bad, and of course the wistful/wishful thinking he does when he ponders on broken hearts, disaffected beings, and shattered souls. From personal turmoil to economic and even political turmoil, he lets us hear the whys and hows of being human while suggesting ways of how to be more humane.
With more than a dozen albums (the live ones and the studio ones) and more than 60 singles released in his career so far, the Piano Man is definitely one of America's formidable and prolific musicians of all time.
You know his music. Now let's have fun with his lyrics. Let's play!