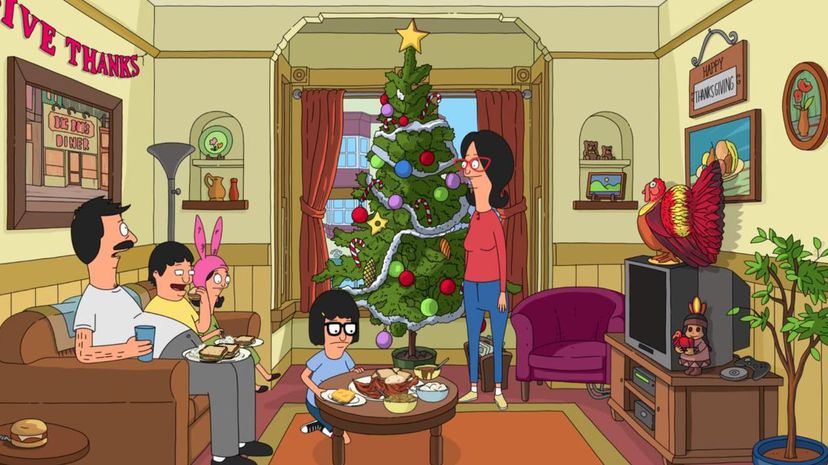 Image: Fox
About This Quiz
Holidays are an important part of the year for many families. Halloween trick-or-treating with the kids, watching holiday specials during Christmas and breaking wishbones on Thanksgiving are just some of our favorite traditions. One family who is revered for their holiday traditions is the Belcher clan! Whether it's participating in Turkey Crime Scene Investigation: Miami or hosting a last-minute Christmas party at the diner, the "Bob's Burgers" crew always makes the holidays memorable. If you consider yourself to be a Belcher expert, then this is the quiz for you!
Do you get a certain level of joy from reading the daily burger special that hides in the background of the show? Can you remember what happened in the great Saint Valentine's Day Disaster? Or perhaps you find yourself wishing you could trick-or-treat with Gene, Louise and Tina. Regardless of what you enjoy most about the show, the holiday episodes are always a treat! 
So, are you ready to take a bite out of this tasty quiz? We'll examine the intricacies of the Belcher's various Valentine's Day, Halloween, Thanksgiving and Christmas adventures! Will you do so well that you'd win the Halloween costume contest, or will you be Mort's newest client? There's only one way to find out!