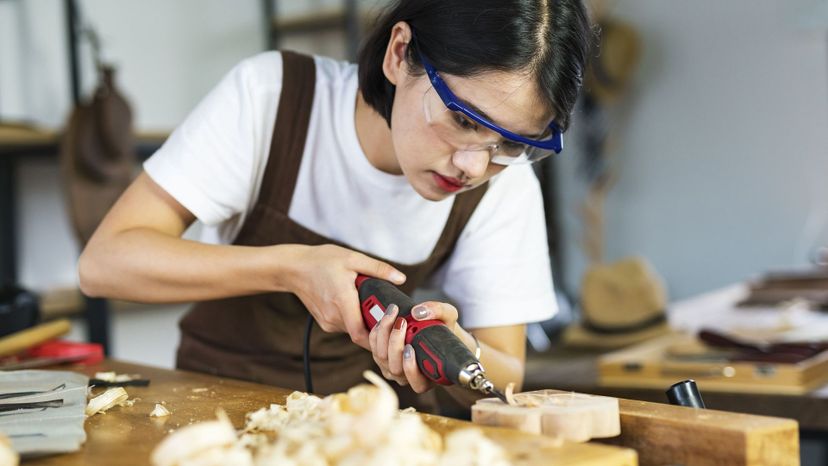 Image: aiqingwang / Moment / Getty Images
About This Quiz
The word carpenter is derived from the old French word charpentier, which means carriage maker. Of course, these tradespeople did more than just craft carriages - they also made buildings, bridges, and ships of all kinds. While machines have taken over many tasks they used to tackle, carpenters still remain integral to the construction of the world around us. 
Though carpenters traditionally worked solely with wood, today, they utilize a range of materials like concrete, laminate, and other synthetic materials. Whether they're crafting a hotel or a home, they assist in two vital stages of construction: the beginning of the project and the end. Since they manage the framing and finish of construction, their work plays a major role in the overall aesthetics and safety of any given project. 
Carpentry requires years of training, typically in the form of apprenticeship, to become a master. There are also various pre-apprenticeship training avenues like certificate programs, seminars, and community college courses. Whether you harbor dreams of becoming a carpenter or mess around in the wood shop from time to time, though, you don't need to enroll in school to test your carpentry knowledge. Take the following quiz to find out just how much you know about framing, molding, and joisting. 
aiqingwang / Moment / Getty Images