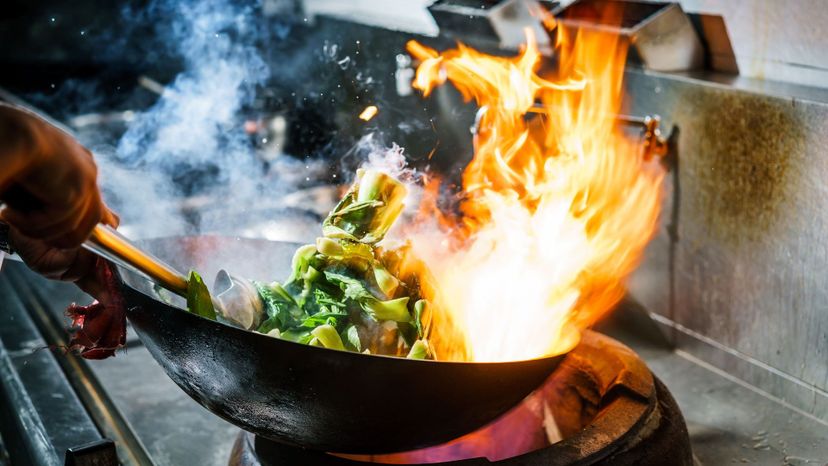 Image: ansonmiao/E+/Getty Images
About This Quiz
Cooking: Who isn't afraid that their skills in the kitchen don't measure up? No matter what else you might be aces at, from playing the cello to rebuilding a carburetor, if you're all thumbs in the kitchen, you probably feel a little inadequate. Certainly, you don't want to make a mess of a meal you're preparing for friends. 
But, maybe, that's not you. What if you're completely confident in your culinary skills? Well, then, maybe it's time to see if that confidence is justified! We've got a quiz that can help, with no messy egg-breaking or dish washing afterward. We'll test your knowledge of cooking methods -- indoor and outdoor, recent or time-honored. Do you know what the more common synonym for "fricassee" is? Or what liquid fruits and vegetables are pickled in? How about the difference between "grilling" and "barbecuing"? OK, we won't argue about that last one too much ... we don't want to start a fight! People feel strongly about the right and wrong names for things in the kitchen, just like they do about the "right" and "wrong" way to make recipes and prepare foods. We're not just looking at barbecue-loving Southerners here, but also at the French, who have pretty rigid rules about cooking, too. 
So take off your apron, put on your thinking cap, and try our quiz. Don't worry -- we won't reveal your score to Gordon Ramsay!
ansonmiao/E+/Getty Images