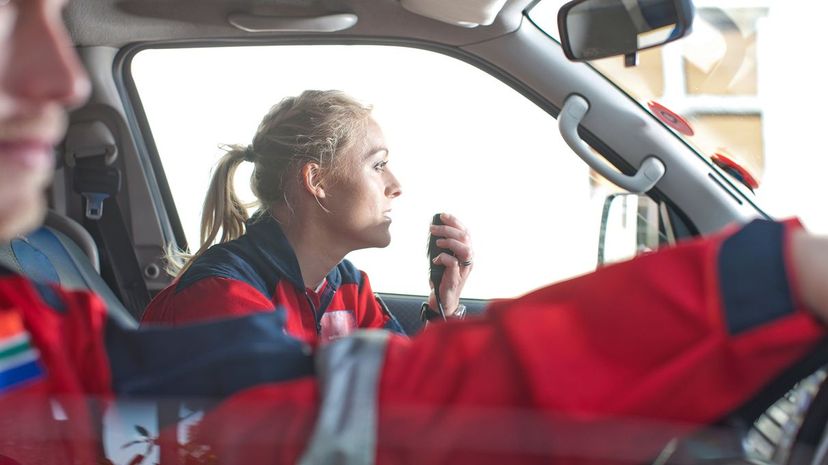 Image: Zero Creatives / Cultura / Getty Images
About This Quiz
Sadly, our fast-paced world is one in which many people, from all walks of life, are often in need of urgent medical attention. And fast. That's where the emergency medical technician comes in. Not only are they trained to get to the emergency quickly, but thanks to an intensive education in their particular brand of medicine, they can quickly assess a patient and plan a course of action that will see that patient get the best medical care possible. And if they need to get to a hospital, they can stabilize and transport the patient as fast as possible.
There's no doubt about it. Emergency medical technicians are the foot soldiers on the front line, fighting medical emergencies anywhere! And they see all kinds of patients, from people injured in a car crash to someone showing signs of a heart attack. Or sometimes, it might just be caring for a few scrapes and bruises after one of the neighborhood kids falls out of a tree. They are prepared for anything.
And it's their training that puts EMTs in that position. In addition to engaging in practical demonstrations, EMTs must pass many theory exams revolving around the human body. And how would you fare if you were in their shoes? Do you think you have what it takes to pass the ultimate EMT exam?