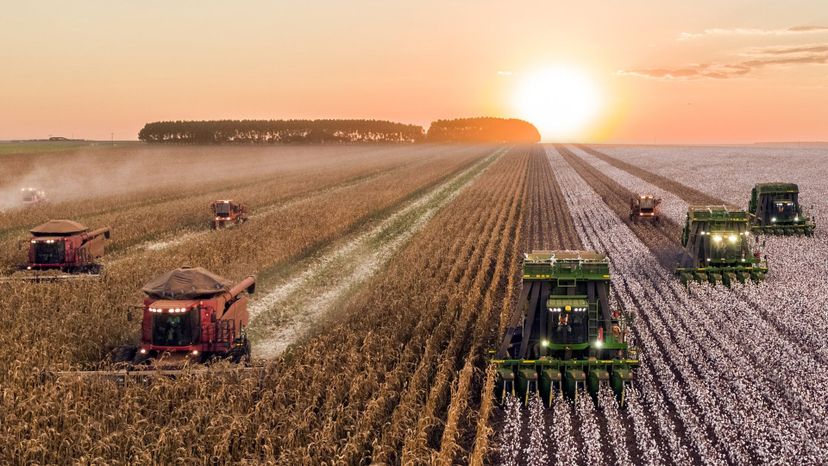 Image: Joao Marcelo Marques/Unsplash
About This Quiz
Can you tell the difference between a hoe and a harrow, or a sickle and a scythe? Know what a combine is used for, or why anyone would need to use an ear tagger or a balling gun? Take our quiz to see how many farming tools and equipment you can identify!
The USDA estimates that there are more than 2 million farms operating in the U.S., with around 99 percent categorized as family-run farms. While big factory farms might be the ones making headlines, 90 percent of farms in the U.S. gross $350,000 in annual sales a year, and half gross less than $10,000 in annual farm income. That means plenty of opportunity for those looking to change gears and pursue a career in agriculture or to continue a long family tradition in farming. 
But if you're looking to build a life in farming, there's one major thing to keep in mind. The rumors you've heard about the hard work required to farm successfully are all true. It requires not only time and capital, but plenty of equipment to work the land, harvest crops and care for livestock like cows, sheep, and horses.
Think you've got what it takes to live a life down on the farm? Prove it with the farm equipment identification quiz!
Joao Marcelo Marques/Unsplash