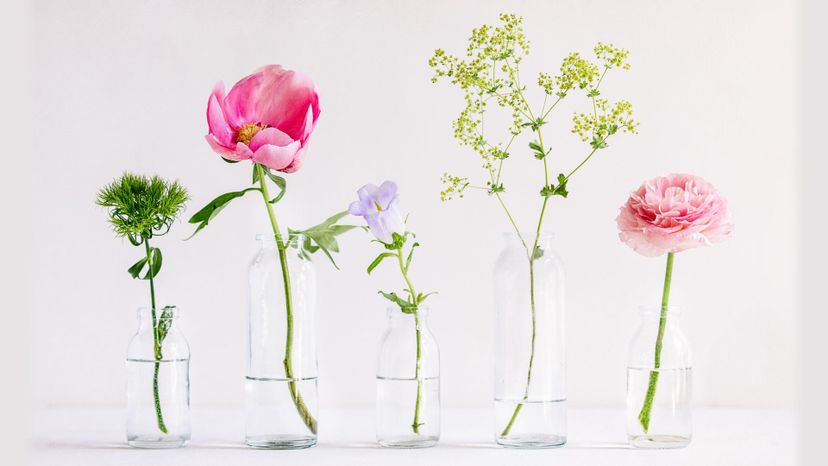 Image: Juste Pixx / Moment / Getty Images
About This Quiz
Flowers are some of the most beautiful living things in the world, even though some of them can be quite dangerous. But we're not here to talk about the potential threats that flowers pose; we're just here to test how many of them you can correctly identify based on a picture. Do you have what it takes to pass the ultimate flower identification quiz?
We're going to show you flowers from all over the world. Some of them are popular, like rose, gerbera, peony and lavender, but some, like acacia, statice, pepperberry and cosmos, aren't that well-known to the average person. But because we think you may have the chops to identify them all, we're bringing this flower challenge to you today. We want you to take a look at their petals and then use the hints in our questions and the hints available when you get stumped to match these flowers to their names. 
If you can do this enough times to get the majority of our questions correct, we'll be really impressed! So, if you want to get started showing us what you know about flowers, take this quiz. 
Juste Pixx / Moment / Getty Images