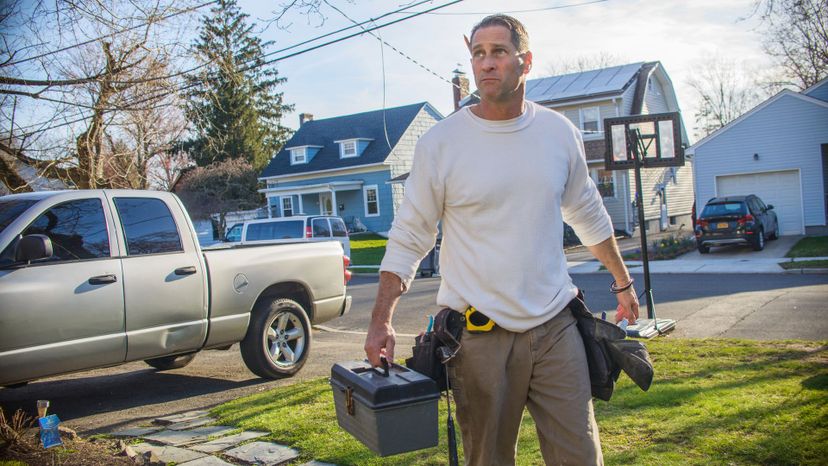 Image: Sue Barr/Image Source/Getty Images
About This Quiz
No matter what your housing situation -- owner, renter, roommate -- there's no getting around one thing: It's much better to have at least some home-repair skills than to have none. Plumbers and electricians aren't cheap (nor should they be), and often you just can't wait for an expert to have an opening in his or her schedule. 
There are also times when proper home maintenance and repair can be a matter of life and death -- or, put less dramatically, at least of safety. These include almost anything involving electricity, certain things involving plumbing and water, the correct installation of smoke detectors and carbon monoxide detectors, and baby-proofing. When you're taking on projects in these areas, you have to know what you're doing. Of course, the opposite is also true. There are times when you should hand off projects to a licensed professional, for your own safety and that of the people who live with you.
So, how prepared are you to do your own household work? We've got a quiz to help you find out. Tell us what a U-bend does, which is the quickest and easiest fix for a toilet that won't flush, and whether it's really possible to paint a window shut. Are you ready? Let's do this!
Sue Barr/Image Source/Getty Images