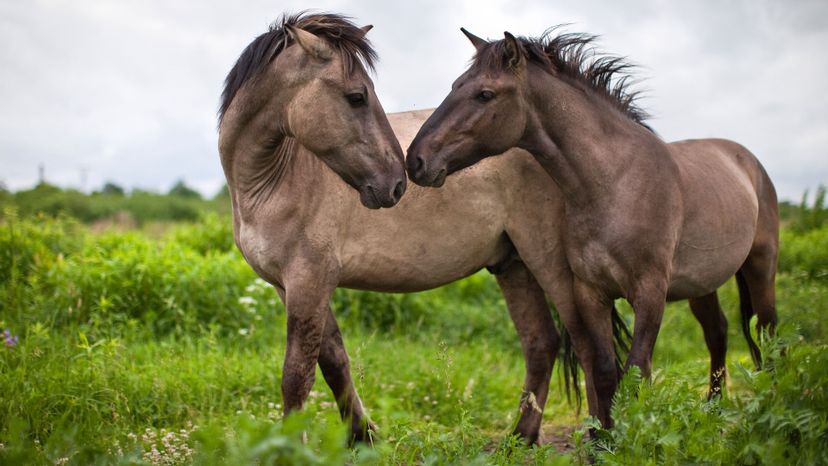 Image: Imantsu / E+ / Getty Images
About This Quiz
Who doesn't like horses? You might not like standing around them for too long, but you've got to admit that horses are some pretty amazing animals! Here is your chance to learn more about these majestic beings. Take this horse lover's quiz, and you won't regret galloping through some interesting facts about breeds and horse history.
The equine facts that we present to you are rather particular. Horse life spans, years to maturity and dates particular to species development cover the numbers portion. Breed names are the bulk of the word facts. The questions are challenging, but the answers are so easy to choose. Even shallow knowledge of horses goes far on this quiz. Recall horsey references, such as basic horse gear, medieval activities and Olympic sports that use the intelligent creatures. And have you ever seen a horse nibble on anything other than hay, grains or grass? By the same token, have you ever heard of someone eating horse meat? Anything is possible with this quiz, so keep your mind as open as a grazed field.
Time to trot through some horse Q&A. Tally-ho!