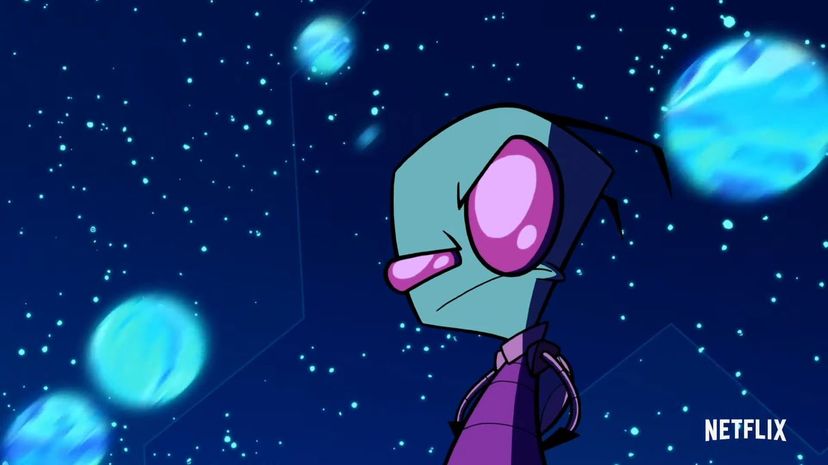 Image: Netflix
About This Quiz
There was a lot to love about the early 2000s. Myspace, mixed CDs and those overtly sexual Abercrombie & Fitch bags: What a time to be alive! But the early 2000s wasn't just about ranking your "top 8" friends, downloading music and wondering how one goes about getting 10-pack abs. We also had Invader Zim.
It was one of our fave shows on Nickelodeon, and Invader Zim basically blew our middle school minds. An extraterrestrial on a mission to enslave the human race? Big mood. Unlike so much on TV at the time, Invader Zim didn't feel like just another kid show. We looked forward to watching in every afternoon while eating Lunchables or whatever else we snacked on in the early 2000s (yuh, pretty much just Lunchables).
When Invader Zim got canceled, it broke our little hearts. We moved on because we had to, and even though we haven't thought about the show in years, we're bringing it back with the ultimate Invader Zim quiz! Once you've tested your knowledge, head over to Netflix to watch the new movie based on the series, Invader Zim: Enter the Florpus.
So, how much do you remember about Zim, GIR and Dib? Take our quiz to find out!