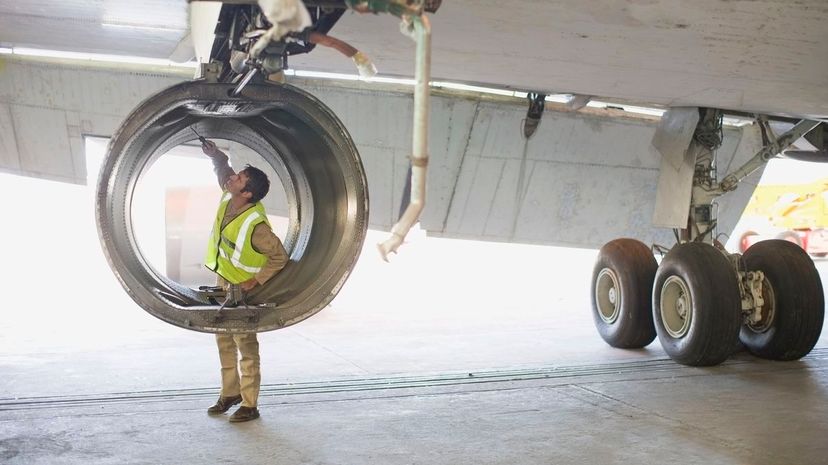 Image: Cultura RF/Zero Creatives/Cultura/Getty Images
About This Quiz
As you know, engines come in all shapes and sizes. From the little two-stroke engine that powers an annoying sounding motorcycle to a big, growling V8 engine that you will find in a modern muscle car, each engine has its own unique characteristics and idiosyncrasies.
There is something about large engines that keeps us spellbound, and I am not only talking about the massive performance engines that you will find in a range of vehicles, from sports cars to modern performance pickups. Of course, those are the first we think of when we talk large engines.
But what do you think powers a diesel locomotive? It is certainly not a small engine. Or how about a container ship, tasked with carrying cargo around the world. Yep, you guessed it: Massive engines that produce enormous power push those vessels and their cargo through the oceans of the world. 
Now, repairing a large engine can be tricky. So in this quiz, we want to not only test your knowledge of various large engines but also what could go wrong with them and what you should do to repair them. Do you think you are up for the task? Get revving and good luck!
Cultura RF/Zero Creatives/Cultura/Getty Images