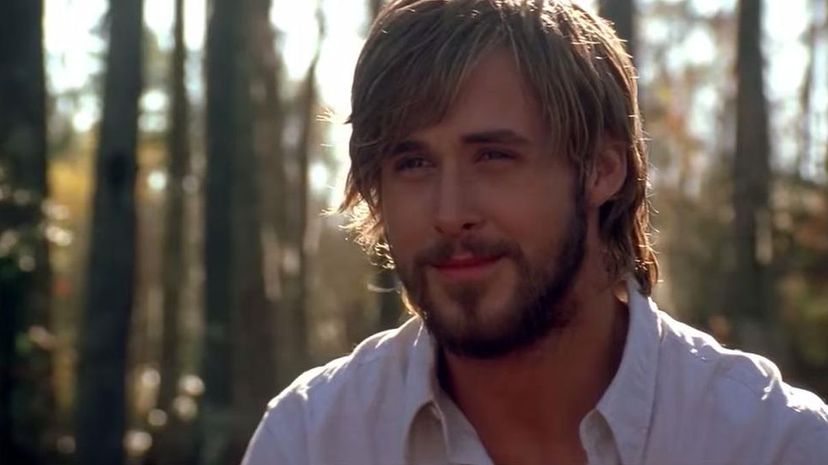 Image: Gran Via
About This Quiz
Ryan Gosling is many things: a husband, a father, an amateur woodworker. But we love him for one thing only: his incredible acting ability. Not since Paul Newman has Hollywood had an A-list star with the same riveting combination of devastating good looks, intelligence and theatrical skills. Mr. Gosling can truly do it all, from blockbuster weepers like "The Notebook" to Oscar-winning musicals like "La La Land." Heck, he's even good in thrillers like "Only God Forgives" and "Murder by Numbers."
In order to celebrate this versatile dreamboat, we've come up with a Ryan Gosling-themed quiz that's sure to challenge even the biggest Gosling maniacs. To ace this quiz, you're going to have to be very familiar with this former child star's work, from his early childhood roles to his weirdest indie flicks. You'll also need to know a thing or two about his personal life, including remembering which co-stars he's dated, which worthy charities he supports and which gorgeous actress he's currently married to.
Are you ready to prove you're the biggest Ryan Gosling fan since the guy who created the "Hey Girl" meme? If so, we believe in you! So grab a cup of coffee, put on the "La La Land" soundtrack and play this quiz!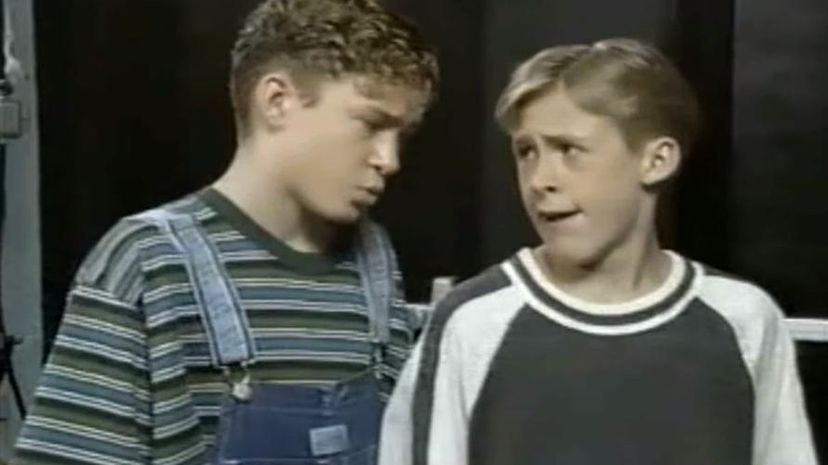 "Are You Afraid of the Dark?"
"The All-New Mickey Mouse Club"
While Ryan Gosling also guest-starred on "Are You Afraid of the Dark," he got his big break on "The All-New Mickey Mouse Club," alongside fellow future stars Britney Spears, Justin Timberlake and Christina Aguilera.
"The Secret World of Alex Mack"
In one of his first film roles, Ryan played a teen killer caught in a cat-and-mouse game with an older detective. In real life, he was actually dating the actor who played this detective! Can you guess her name?
Yep, at one time, Ryan Gosling and Sandra Bullock were actually a couple! They met on the set of "Murder by Numbers." Sandy was 38 and Ryan was 22. The dynamic duo dated for more than a year.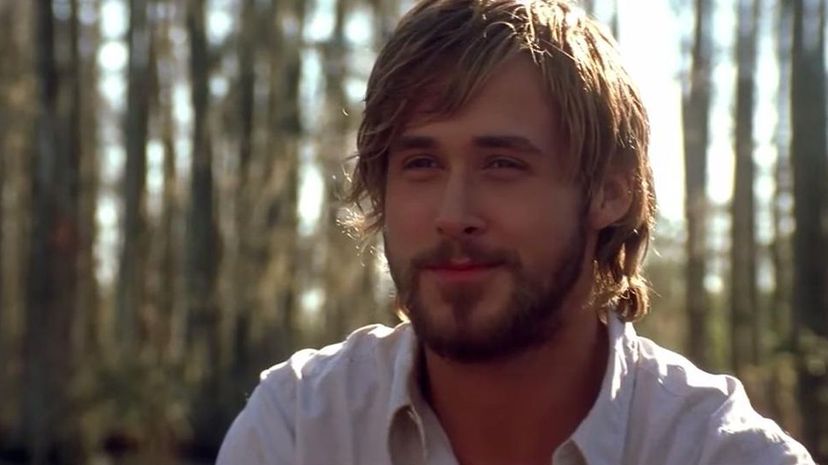 By reading every Nicholas Sparks novel he could get his hands on
By getting coached on his Southern accent by fellow rom-com star Matthew McConaughey
By living in Charleston, South Carolina for two months and rowing the Ashley River every morning
Ryan Gosling seems to love taking an authentic approach to his roles! For "The Notebook," he did indeed spend two months living in Charleston, North Carolina, where the film is set. He became proficient at rowing through boating North Carolina's Ashley River.
By studying Method acting at The Actors Studio
In "Lars and the Real Girl," Ryan plays a guy who's in love with a ________?
Perhaps in order to change his rom-com leading man image, Ryan Gosling took the role of Lars in the 2007 film "Lars and the Real Girl." This quirky comedy, which also stars Emily Mortimer and Patricia Clarkson, tells the story of Lars, a socially awkward young man who falls in love with an inanimate woman.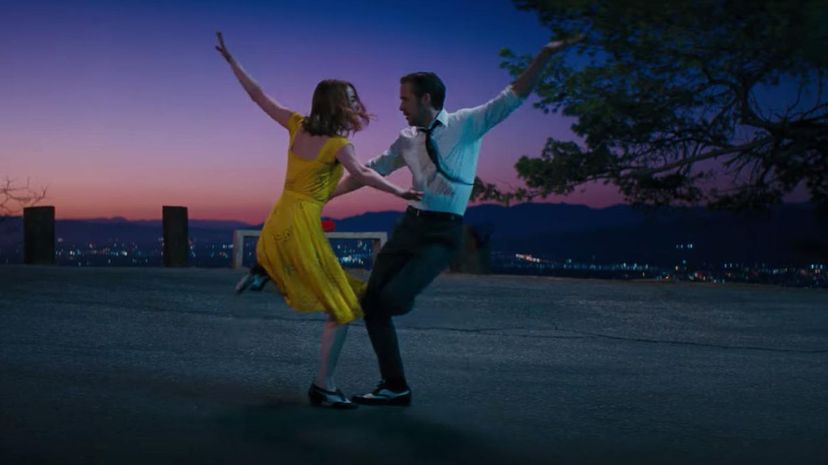 Yep, all the amazing piano playing in "La La Land" was done by Ryan himself! While Ryan does have a musical background, he didn't have much prior experience with the piano before taking this role. To get ready to play Sebastian, he spent three months learning to play jazz piano.
Ryan loves to build things, including some of the props used on the sets of his movies (no, really!) Can you guess which of these items he DIDN'T build?
The kitchen table that he and Rachel McAdams make out on in "The Notebook"
The car Ryan's character uses in "Drive"
A summer home on Orcas Island
It's hard to believe, but Ryan built the table from his character's home in "The Notebook," as well as the car he drives in "Drive." According to Parade Magazine, Ryan also helped rebuild a Mississippi monastery after Hurricane Katrina decimated it. Wow!
A monastery in Mississippi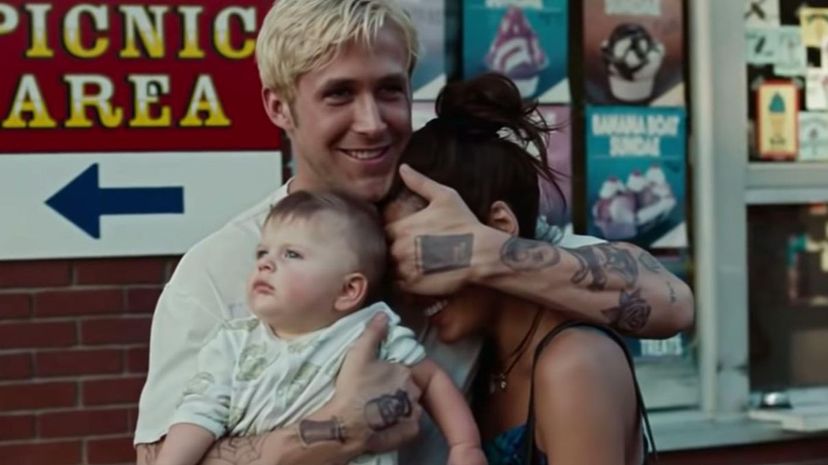 "The Place Beyond The Pines"
The 2013 crime drama "The Place Beyond the Pines" stars Ryan Gosling as Luke, a motorcycle stuntman with a volatile temper. Eva Mendes plays his ex-girlfriend Romina. Their onscreen love story doesn't end well, but today, Ryan and Eva are married with two daughters.
To prepare for his role in this domestic drama, Ryan actually lived with his co-star in a rented house for a month. Can you guess its name?
Directed by "The Place Beyond the Pines" writer-director Derek Cianfrance, "Blue Valentine" is the tragic story of a marriage gone wrong. To lend authenticity to their partially improvised arguments, Ryan and his co-star Michelle Williams lived together in a rental for a month, cooking and cleaning together.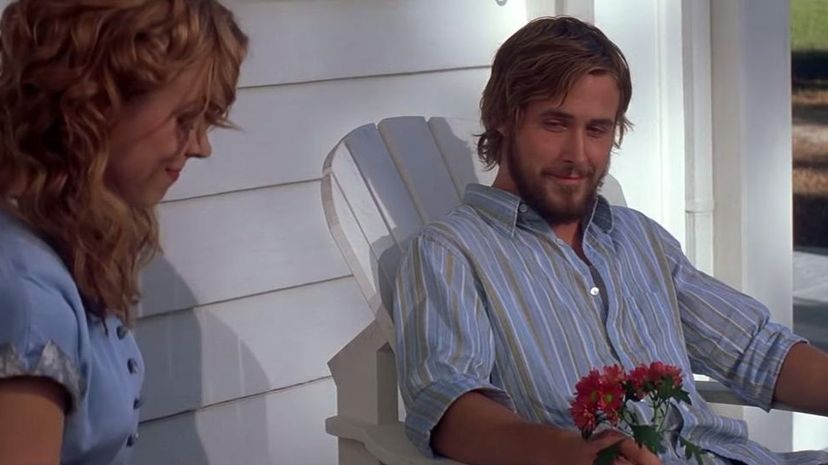 Crazily enough, Ryan and Rachel McAdams were even born in the same London, Ontario hospital! Although few people think of him as being a Canadian, Ryan really does hail from the Great White North.
Which of these nonprofits does Ryan famously support?
Ryan is a big fan of PETA (People for the Ethical Treatment of Animals). According to People Magazine, Ryan wrote a letter in conjunction with PETA to the National Milk Producers Federation, asking them to cease the practice of dehorning cattle.
St. Jude Children's Research Hospital