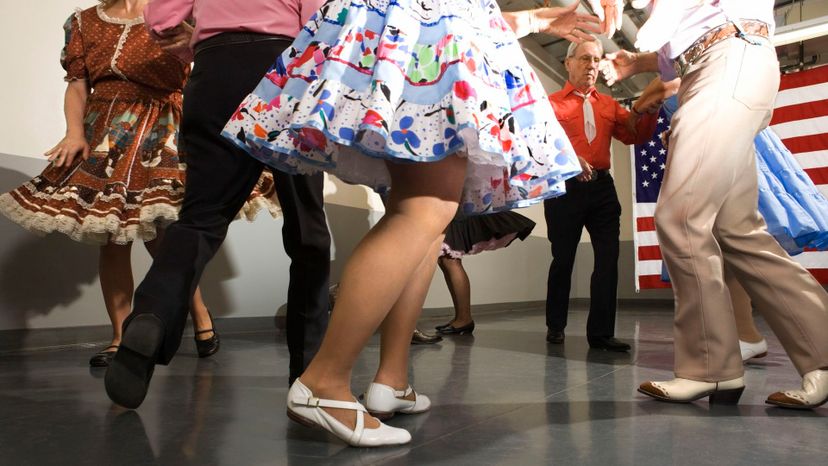 Image: Jupiterimages/ Stockbyte/gettyimages
About This Quiz
Let's start with a do-si-do. OK, now grab your partner and spin them round and round! Welcome to the square dance - do you know your calls and steps? Dancing has been a part of life since the beginning of time, and we still keep the tradition going. If you know your way around the dance floor, this is the quiz for you!
Do you know all the supplies you need to start square dancing? What about the type of music you'll hear when you go? Do you know where the tradition of square dancing got its start? It may seem like there's a lot to know, but most importantly, do you know the steps and calls?
Can you name the different types of square dances? What about the dress code for men and women at the events? If we give you a basic step, can you tell us what you'd perform? Square dancing can seem quite intimidating to get into, but it is practiced by many people of all different backgrounds who are always there for help and support!
Are you ready to start dancing, partner? Then put on your best boots, your favorite clothes and get ready to dance your way through this quiz! And don't forget to come back now!
Jupiterimages/ Stockbyte/gettyimages