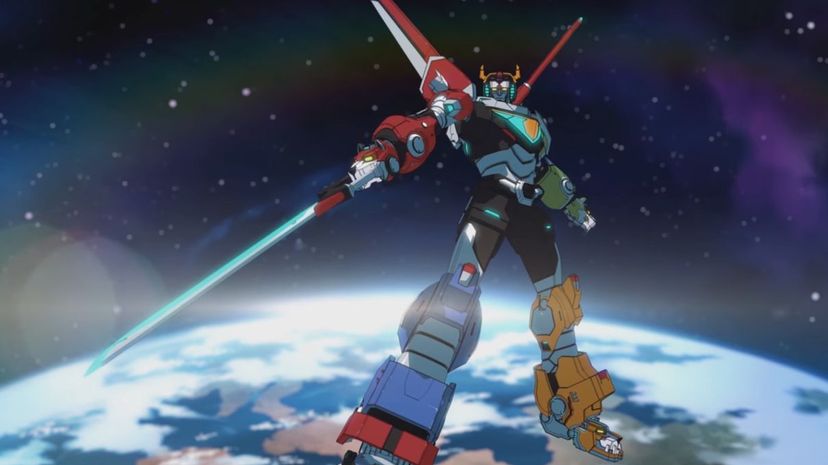 Image: Netflix
About This Quiz
There is no doubt about it; the 1980s were filled with fantastic animated shows that helped establish some of the most popular franchises ever created. Just like in real estate, locations were one of the primary keys to creating some of our most beloved series. If you were in the mood to adventure in a forest, perhaps a visit to Smurf Village was in order. How about a nursery? Then cruise up to visit the Muppet Babies. Through immersive storytelling, gone were the cat chasing mouse and mystery-solving pets. They made room for cartoons with in-depth background stories and fleshed out characters. And then there was Voltron. 
Voltron had a pretty simple premise; take a group of lion-shaped robots that combine into a massive robot, add a little bit of space combat, and finish it off with a few jokes about cheese. Even though it may not have been as deep as the typical '80s cartoons (as a matter of fact, it was quite a convoluted story possibly because it was the combination of two different manga), its easy-to-follow format made it enjoyable for most viewers. If there were just a smidge more detail, the series would have been perfect.
Thankfully in 2016, the Voltron franchise got a facelift, adding an origin story as well as bringing the beloved lions and characters back for a new battle across the universe. On top of all that, the animation is pretty sweet! So let's see if you can fly through our quiz without hitting too many wormholes.