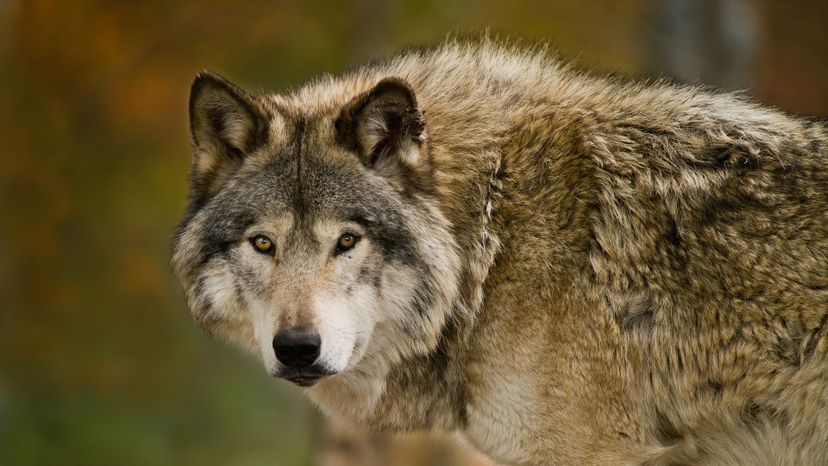 Image: Copyright Michael Cummings/Moment/Getty Images
About This Quiz
Wolves have been a part of our lives since the Stone Age (European Middle Paleolithic). In fact, the earliest drawings of wolves are in caves in southern Europe and date back to 20,000 B.C. These carnivorous canines have been with us through the ages and live most everywhere that man inhabits. Wolves were once the most widely dispersed land predators in the world. The only places they didn't thrive were in the driest deserts and rain forests. Unfortunately they are no longer as widely found. 
The North American gray wolf population in the 17th Century was approximately 2 million wolves. Sadly, today the population in North America is approximately 65,000 with the world population approximately 150,000 wolves. Hunted for pelts, they have been virtually eliminated in many countries. Interestingly enough, the wolf is both feared and revered. The Japanese word for wolf means "great god".
The wolf is such a physically amazing, highly evolved and sophisticated creature. It communicates in much the same ways we do: through vocalization, body language, facial expressions and scents. Their packs have a social hierarchy where rearing young is important and mates stay together for life. Find out more about these majestic beasts by taking this quiz now. You're sure to get a high score worth howling about.
Copyright Michael Cummings/Moment/Getty Images