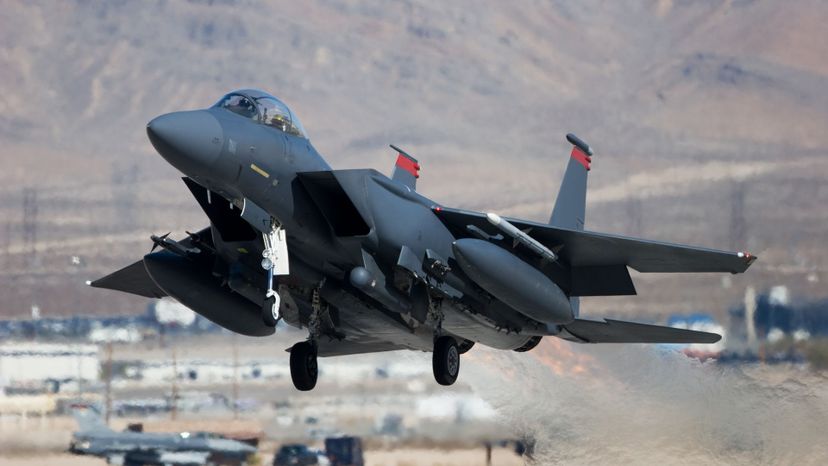 Image: CT757fan / E+ / Getty Images
About This Quiz
Military aviation in the United States has a history spanning more than 100 years. What we know as the United States Air Force today is very different from how it all began all those years ago. 
In fact, the United States Air Force is not yet 100 years old! But it comes from a long line of military branches that all contribute richly to its overall history. Without a doubt, military aviation is just as crucial today as it was during the WW I, WW II, the Korean, Vietnam or Gulf wars. Superior air power wins wars. Of that, there is no doubt.
And the United States does not hold back in that regard. It has always been at the forefront of aircraft design and over the years, some legendary aircraft have formed part of U.S. military aviation history. Think here of the Mustang, the Flying Fortress, the Sabre and many more. All of these proved their worth in theatres of conflict around the world.
But just how much do you know about U.S. military aviation? This quiz spans a range of questions that will put your knowledge to the test. Do you think you can score right up there in the blue yonder?
Good luck!