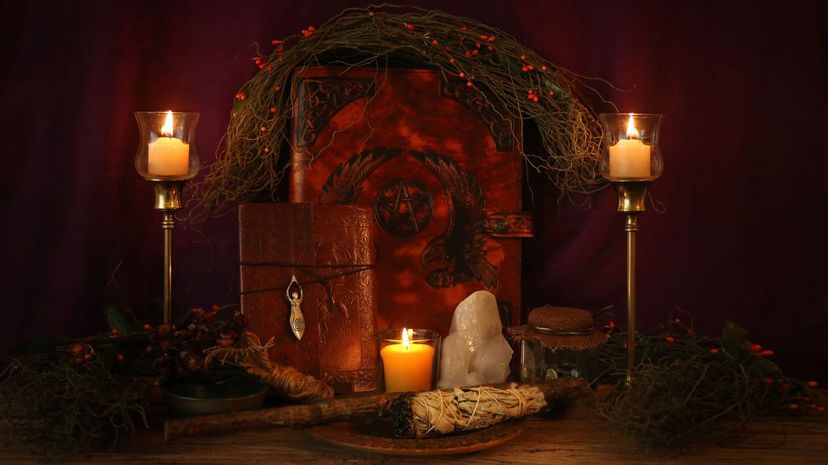 Image: Pixabay by Desertrose7
About This Quiz
Wicca — dozens of misconceptions swirl around this modern belief system, nearly as many held by Wiccans themselves as by "cowans" (outsiders). Chief among them is the idea that Wicca is a revival of a duotheistic (God/Goddess) nature religion that was dominant in Western Europe before Christianity. Historians have simply been unable to find evidence of this. Instead, this idea came mostly from the work of one Egyptologist, and it was carried forward by a loose coalition of feminist writers and folklorists. 
That's the bad news. The good news is, the modern belief system of Wicca is tolerant, life-affirming, and has advanced important social issues like feminism, gay rights and environmentalism. And it's only growing more popular, aided by television shows and movies that cast it in a positive light. All this despite saber-rattling and denunciations from threatened leaders of traditional religions, who have attempted to equate Wicca with Satanism, mainly as a way to warn children and teenagers away from it. 
Can you separate the fact from the fiction about Wicca? We've created a 35-question quiz to help you do just that. Show off how much you know about Wicca ... or learn a thing or two! Good luck, merry part, and merry meet again!