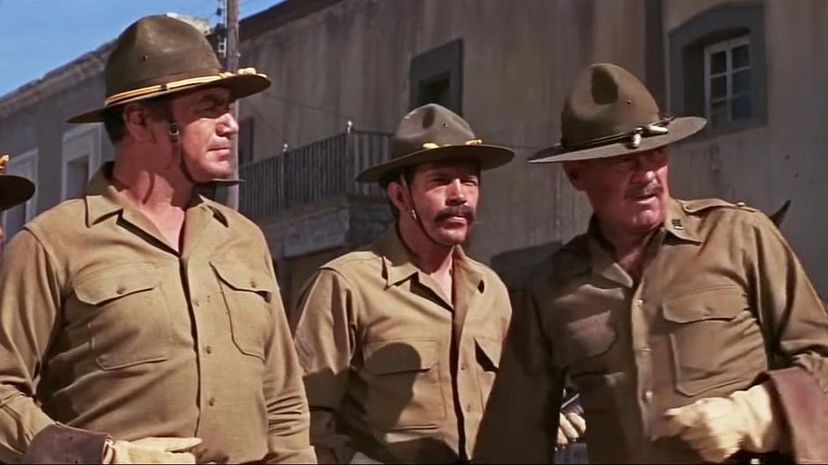 Image: Warner Bros.-Seven Arts
About This Quiz
In 1969, the Western had been one of the most popular film genres for decades. Filmgoers adored the noble, tough and handsome cowboys like John Wayne who brought some sense of order to the Wild West. Even when the protagonists didn't exactly follow all the laws, they still had a "code of honor" as they settled personal scores or defended loved ones. Audiences, therefore, held a romantic view of life on the frontier, where civilization and all its rules had only a toehold and where disagreements were ended with a showdown between gunslingers.
But as the social unrest of the 1960s wore on, some audiences became disenchanted with the standard western. The United States was embroiled in a controversial war, a civil rights battle and a cultural revolution. With violent images of the Vietnam War being broadcast on TV in people's homes, there was a clear disparity between the glamorized movie violence served up as entertainment and the horrifying reality. 
Director Sam Peckinpah noted that difference, and he set out to make the kind of Western audiences had never seen before, one in which the heroes didn't ride off into the sunset at the conclusion. The end product, "The Wild Bunch," shocked audiences with its morally ambiguous characters and gruesomely realistic violence. Today, it's considered a classic in the Western genre, and in film overall.
So if you think you have the grit and temerity to show off your "Wild Bunch" knowledge, start the quiz below. Don't say we didn't warn ya, partner!