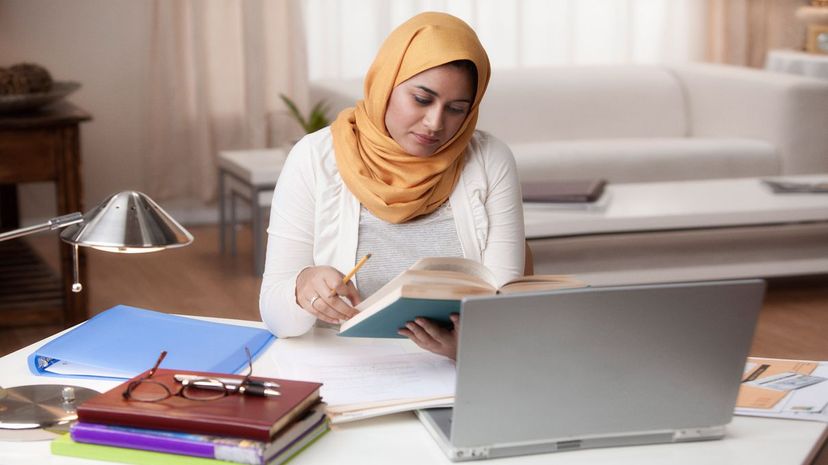 Image: Hill Street Studios / DigitalVision / Getty Images
About This Quiz
When people get annoyed at being corrected for poor grammar usage, they don't understand the importance of proper grammar. Even in these times, when all truth seems subject to opinion, language depends on having accepted rules for us to communicate effectively. Without these rules of logic and organization, our communication would devolve into chaos. If I have my way of understanding grammar, and you have your way, then how can I translate my thoughts for you? It's hard enough, even with clear grammar. 
Grammatical mistakes let a little bit of chaos into our communication. The simple misplacement of a comma can change the meaning of a sentence entirely. By using imprecise grammar, a writer relinquishes the power of communicating what they intend and abandons their thoughts for readers to decipher. 
A firm grasp of grammatical rules and conventions, on the other hand, allows a writer to shape ideas with subtlety and precision. Knowing the rules that govern grammatical logic, a writer can write about what works well and what may cause confusion in a sentence. 
Exercising the muscles that find grammatical mistakes in a public arena can quickly earn you the ire of friends and colleagues. But, if you exercise those muscles in the privacy of your computer, you'll become a stronger writer and communicator. Start scrolling to put those muscles to work!

Hill Street Studios / DigitalVision / Getty Images