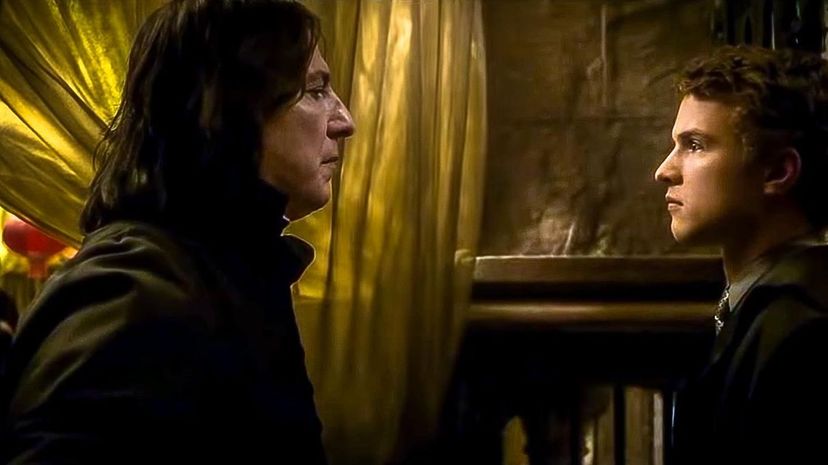 Image: Warner Bros
About This Quiz
With seven books and eight films, as well as two newer films that serve as prequel stories to the original series, the Harry Potter universe is indeed a huge repository of interesting people, magical places, curious creatures and emotional events. Do you think you can name at least 40 figures from this wizarding world?
It's easy to determine where someone is from, as author J.K. Rowling classified many of these characters into memorable categories and sub-categories that overlap with each other. For instance, you can take a look at the Hogwarts professors, and then look at the Hogwarts students. Among the students, you can pinpoint which one belongs to one of the four houses: Gryffindor, Ravenclaw, Hufflepuff and Slytherin. 
Other adults outside of the school are also important characters in the story, especially those connected to the Ministry of Magic, and even those who chose the dark path and became antagonistic of the benevolent side of the wizarding world. What good is having a hero without a villain to balance things out, right?
But the beauty of this series is that the characters sometimes appear as belonging to one side, but they are later revealed to be more nuanced than that. With so many great characters in this wizarding world, it's indeed interesting to keep up with them and see how their individual story arcs develop.
Do you think you can recall some, or all, of these characters? Don't let anyone put an obliviate spell on you, okay? Remember them all, and have fun identifying them!