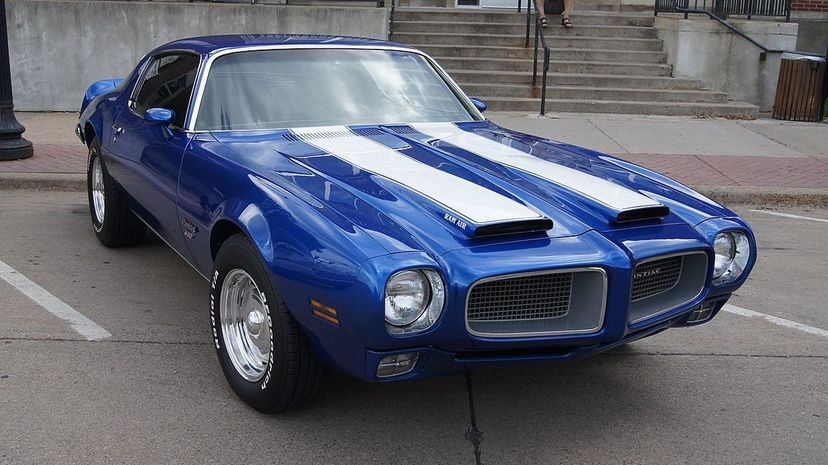 Image: WikiCommons by Greg Gjerdingen
About This Quiz
Ready to flex your muscles? Time to go cruising with some of the most awesome stud-muffins of the auto industry.
The muscle car era is said to have begun either in the 1940s with the Rocket 88 or in the 1950s with the C-300. Whichever it is, one thing is certain — the ensuing decades produced some very formidable cars in terms of both looks and performance. 
Powerful engines and a tough, lean appearance are the hallmarks of the muscle car class. Muscle cars can, however, be found with an intriguing array of other characteristics. Some muscle cars are full-sized behemoths while others are mid-sized with the ability to take on anything on four wheels. There are sports and pony muscle cars, as well. In fact, one of the earliest muscle cars is actually the founder of the pony class, and now many of the best-known muscle cars are ponies. 
Can you think of any muscle cars which fit into these categories? They are all in the quiz — go right ahead and ogle them! 
Muscle car fans are some of the most knowledgeable auto buffs around. If you consider yourself to be above average when it comes to muscle car knowledge, then don't try to Dodge it, show you are the Boss. Take the quiz!
WikiCommons by Greg Gjerdingen