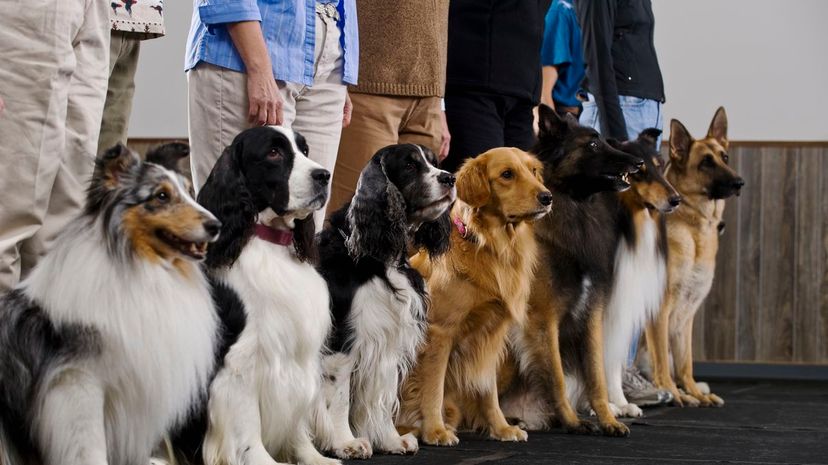 Image: Apple Tree House/DigitalVision/Getty Images
About This Quiz
Is this challenge too ruff for you? Don't worry about getting a few wrong. Even if you do go barking up the wrong tree, these pooches are so lovable that you won't mind!
All domestic dogs actually belong to the same species grouping. In fact, the domestic dog is classified as a subspecies of its wild cousin the wolf. This might be hard to believe since so many breeds of dog vary dramatically in appearance and size! In fact, when it comes to appearance alone, the domestic dog is one of the most varied subspecies of animal on the planet. Dogs hold a special place in human history and the common phrase "man's best friend" actually holds a great deal of truth behind it. This is because dogs have been companions to humans for thousands of years; in fact, they were the very first animal that we domesticated! 
While there are well over 300 different defined breeds of dog, you don't have to worry, we won't be challenging you with every single one. In this quiz, we've taken 40 of the most unique or iconic breeds of dog and put them together to see if you can identify them all. 
Are you ready to fetch the correct answers? Then let's jump right in and get started!