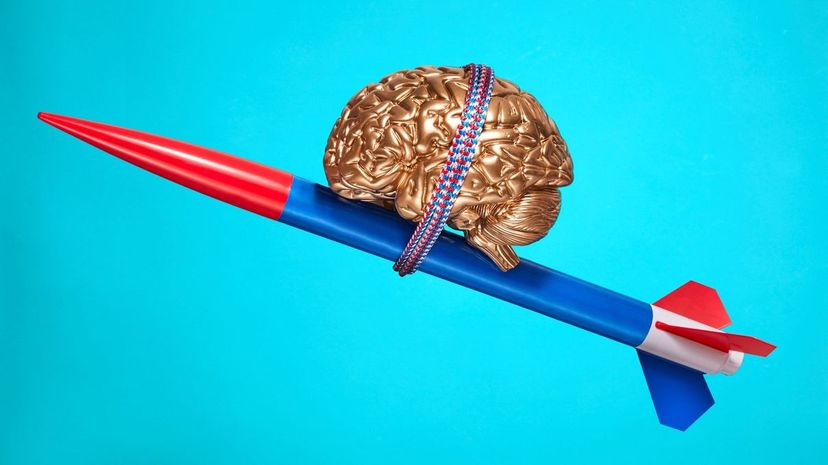 Image: Shana Novak/DigitalVision/Getty Images
About This Quiz
Whether you want to test your wits against Jeopardy contestants or be crowned king of trivia night at a local institution, it never hurts to collect as much knowledge as possible. You never know when knowing some seemingly meaningless information will lead to your next world-changing idea. Leonardo da Vinci, for example, worked in a morgue with cadavers, studying muscles and tendons, and analyzing how nerves connected muscles to the brain. What did he do with this random knowledge? 
He didn't become a doctor or physician. He painted what is now considered the most famous painting in the history of the world: the Mona Lisa. He created a smile that mysteriously reacts to the the viewer's gaze. Look at it through your peripheral. Look at it directly. Look at indirectly. Look at it and then look away and let it linger. After dissecting human body tissue and muscles, you'd think science and medicine would be the next logical steps, not painting a portrait. But that's what he did. It just goes to show that no knowledge or information is ever random, it just depends on how you use it. And ignorance is not bliss, no matter what people say.
So do you think you know a bunch of random facts? Put your skills to the test here.