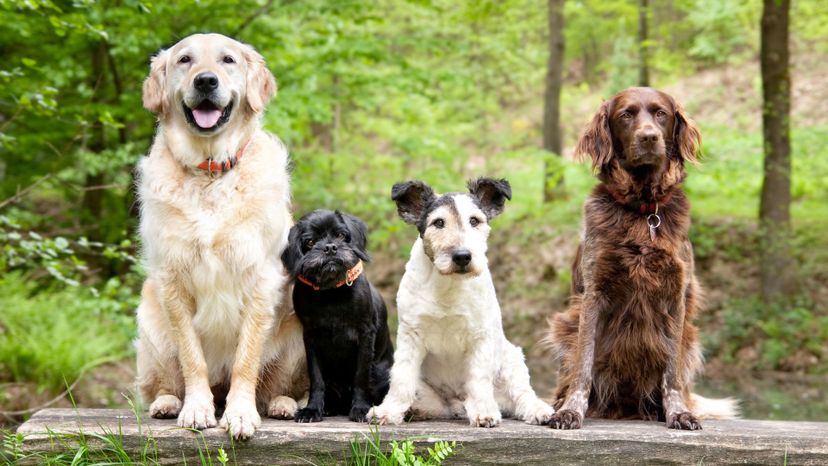 Image: PK-Photos / E+ / Getty Images
About This Quiz
Dogs come in all shapes, colors, fur textures, temperaments and sizes. Do you think you can identify these very familiar creatures based on their images alone? Come on, challenge yourself! We'll give you hints to help!
There are what feels like an infinite number of dog breeds, from the standard (poodles, golden retrievers, Labradors, spaniels, Dalmatians and the like) to the more boutique breeds (golden doodles, schnoodles, chiweenies, maltipoos and more.) 
Even if you spend all of your free time volunteering at the pound, or more likely, scrolling for hours through photos and videos of cute puppies on social media, you may not be able to correctly identify every breed in this quiz. If you're a vet, however, we hope you score relatively high! 
So, get ready for a bunch of adorable dog photos (oh yes, and a quiz.)  See if you can identify each of these dog breeds from a single screenshot, and then challenge your friends! Whoever has the lowest score is going to be stuck in the dog house...kidding!
PK-Photos / E+ / Getty Images